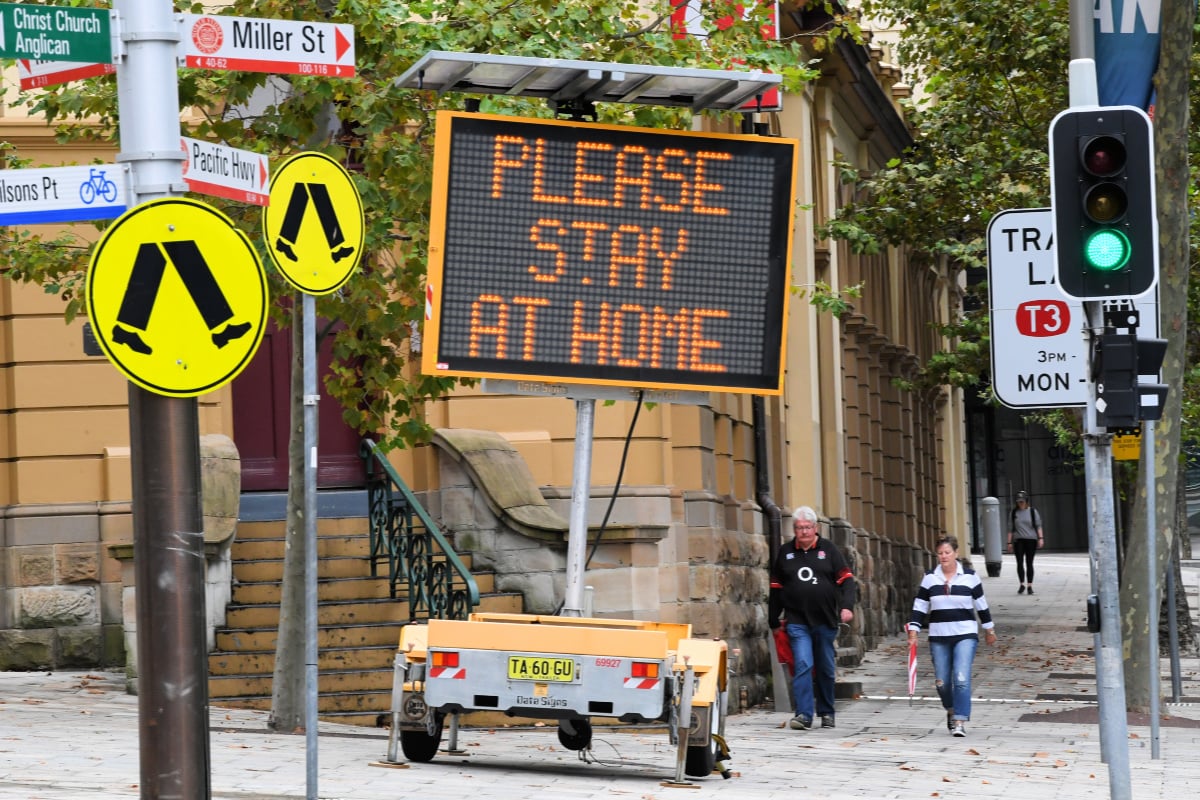 Over the Easter long weekend, millions of Australians cancelled their usual plans to stay home and stop the spread of coronavirus.
As a result of our hard work over the past days and weeks, among other factors, it would appear we are succeeding in 'flattening the curve'. The growth of coronavirus cases is slowing – there were only 33 new cases of the virus reported overnight – and on paper, 61 Australian lives tragically lost to the virus is a small number in comparison to international death tolls in the thousands.
WATCH: Minister for Health Greg Hunt explains the three elements Australia needs to see before we can relax restrictions below. Post continues after video.
Amid the daily, even hourly, news updates we receive about COVID-19, it's natural to cling onto the small pieces of positive news that feel like flickers of light at the end of this horrible tunnel. But as politicians and experts have made very clear, it's still far too soon to return to some normality in everyday life.
At the time of publishing, Australia's Chief Medical Officer Brendan Murphy says we're "in a good place", but not good enough to relax the social distancing restrictions we've come to accept as our new normal.
"The thing that worries us most at the moment is complacency. We are in a good place… but we have to maintain that good place," he told ABC radio on Monday.