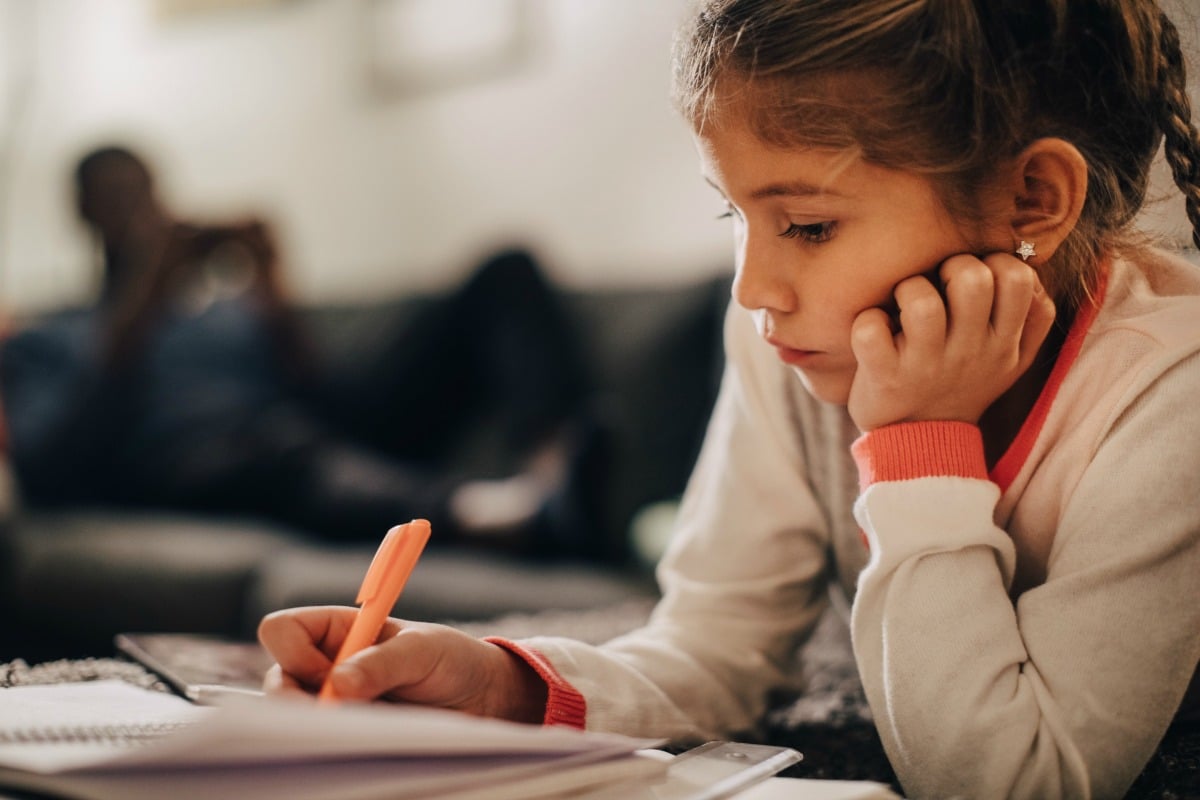 We've all read plenty about how the grown-ups are dealing (or not) with the COVID-19 crisis. 
While us adults console each other via Zoom and look forward to a daily walk and a nightly glass of wine, how are our kids feeling about it? 
I asked 12 primary school age kids, including my own son Toby, to tell me in their own words about life in the time of COVID-19. Here's what they shared.
Side note… Mamamia staff confess about the time they were a 'bad mum'. Post continues below.
Hamish, 10.
"I'm feeling a little bit anxious and scared for my grandparents because they are very vulnerable to the virus and could get really sick if they get it. I'm also sad that we can't see anyone that we love or our friends.
"I like that we can spend more time with our parents. I can spend more time playing with my sisters. We can also get ahead of our school work so we can spend more time doing stuff we love at home.