It's been 20 years since James Cameron's romantic epic Titanic first came into our lives.
We all know that there was plenty of room for two people on that door. And we know what Leo and Kate have been up to in the last 20 years. But what about the supporting cast?
You may remember Cora, the adorable little girl who Jack called his 'best girl' in a scene which basically melted all our hearts.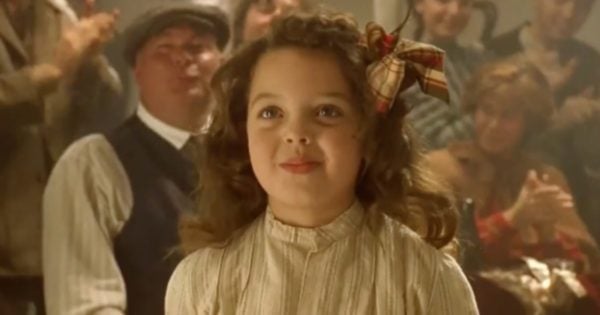 At one stage in the film, the penniless Jack Dawson takes the wealthy Rose DeWitt Bukater to 'slum it' with the common folk in steerage.
They have a big party and Jack dances with little Cora, which was pretty much every girl's dream in 1997.
When Jack leaves Cora to dance with Rose, he tells her: "You're still my best girl, Cora."
Awwww. Be still our beating hearts.
Actress Alex Owens-Sarno was just eight years old when she played Cora – now, 20 years on, she's all grown up.