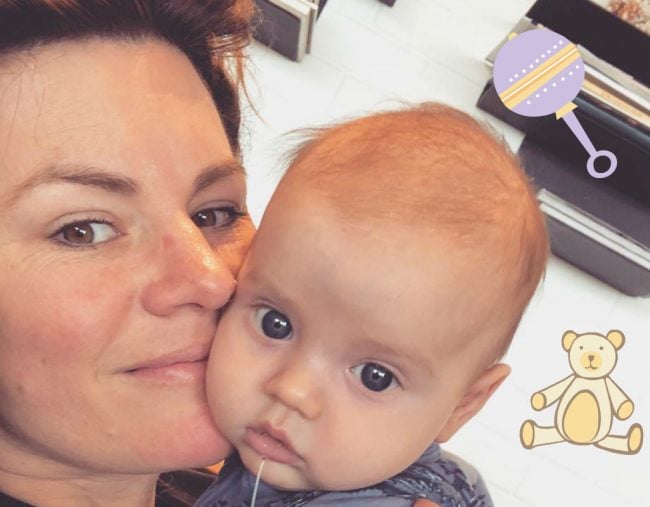 If you're not dealing with other people's bodily functions and fluids on a daily basis, how do you know you're even a parent?
That's something writer Constance Hall, 35, who's mum to Billie-Violet, Arlo-Love, twins Rumi and Snow – from her first marriage – and Raja, and step-kids Zeyke and Sunny with her husband Denim Cooke, knows all too well.
But one morning this week, she had a Battle Royale with her kids' bodily fluids – and, maintaining her trademark refreshing honesty, she shared her experience on Instagram.
Posting a cheeky photo of herself making a "sshh" gesture, Hall described how her morning went to…crap.
"Oh man I did not sleep. Raja was literally up every 20 minutes, crying for boob but he couldn't drink because he had a blocked nose so he would just continue to try… and cry," she began the post.
"And then I smelt that he had shat.. and I motioned to Denzy to get me a nappy.. At that exact point Rumi woke up, walked around down stairs and screamed "mum Peaches has poi's all over the house!!!!!"
But that wasn't the end of it by any means.