Samuel Johnson has confirmed his younger sister, Connie, is in the process of "actively dying" after deciding to stop all cancer treatment earlier this year.
Posting on the Love Your Sister Facebook page, Johnson said Connie has entered hospice care and is taking time out from social media to come to terms with her health.
"Con's needed a lot of quiet time lately to try and comprehend the total headf***ery that 'actively dying' brings," he wrote.
"No phones, no social media—all too overwhelming right now."
LISTEN: How Samuel Johnson lives with so much sadness and spends his time being there for others dealing with cancer.
Added Johnson: "She just rang from the Hospice…and admitted that this is the most difficult thing she's ever had to face."
He also shared an image Connie sent him of the view from her hospital room.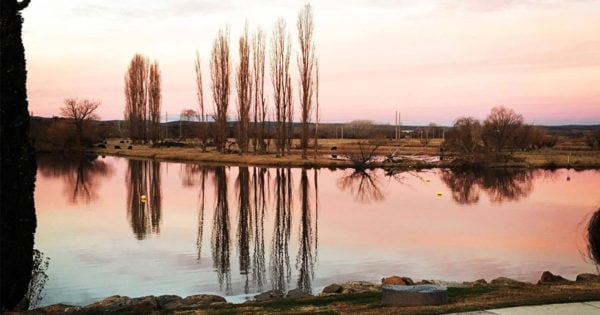 In April this year, after a double mastectomy, chemotherapy and radiation, Connie decided to stop all cancer treatment.
She said, after ten years of treatment, her body was finally telling her "no more," and she was determined to spend "quality time" with her young family in her final few months.
Connie made her last public appearance at the end of June, prompting her brother to write an emotional tribute to his sister.