Samuel Johnson has confirmed his younger sister, Connie, is in the process of "actively dying" after deciding to stop all cancer treatment earlier this year.
Posting on the Love Your Sister Facebook page, Johnson said Connie has entered hospice care and is taking time out from social media to come to terms with her health.
"Con's needed a lot of quiet time lately to try and comprehend the total headf***ery that 'actively dying' brings," he wrote.
"No phones, no social media—all too overwhelming right now."
LISTEN: How Samuel Johnson lives with so much sadness and spends his time being there for others dealing with cancer.
Added Johnson: "She just rang from the Hospice…and admitted that this is the most difficult thing she's ever had to face."
He also shared an image Connie sent him of the view from her hospital room.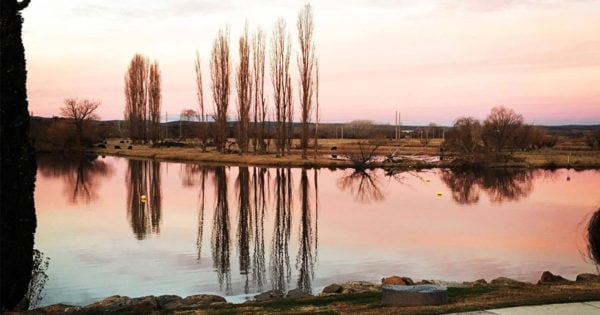 In April this year, after a double mastectomy, chemotherapy and radiation, Connie decided to stop all cancer treatment.
She said, after ten years of treatment, her body was finally telling her "no more," and she was determined to spend "quality time" with her young family in her final few months.
Connie made her last public appearance at the end of June, prompting her brother to write an emotional tribute to his sister.
"Thanks for showing me that life is what we make it to be. Thanks for teaching me that now can still be awesome, even when you've so nearly run out of now and have no more real awesome left," he wrote.
"I wish I could soften your pain, or lessen your fear, or give you something tangible, but tangible clearly isn't in season."
In his latest post, Johnson passed on a touching message from his sister, who has managed to keep her sense of humour and positivity throughout her journey.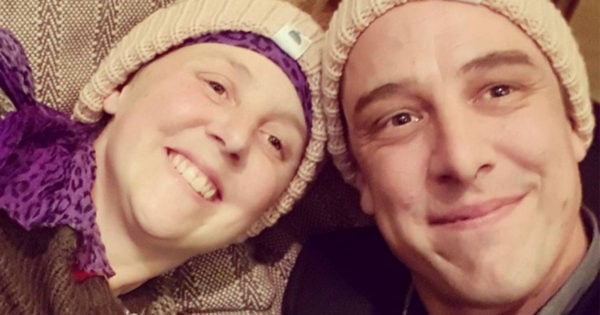 "In true Connie style, she's been colouring in to keep the nasty thoughts at bay!" Johnson wrote.
"She said to tell you that there's life in the old dog yet."
Australians were quick to offer Connie and her family messages of support.
"Connie, Sam you created the village. You created a community, and that community are all thinking of you. Feel our love," Susan wrote.
"Your family has changed our world for the better through sharing this immensely hard time. Australia loves you guys," Skye wrote.
"You helped me through my own sisters passing and have rallied so many people to fight the fight with you... Connie, you are one of the bravest warriors I know."
LISTEN: Samuel Johnson talks to Mia Freedman on No Filter.