Last night, I watched as 21-year-old Nick Kyrgios lost in the second round of the Australian Open to Italian Andreas Seppi.
Well, he didn't just lose. Kyrgios held a two-set lead, before being aggravated by an ongoing knee injury.
"I didn't sign up for this bullshit," he said, eliciting a code violation that marked the beginning of the end for the world number 13.
With the score tied at 3-3 in the third set, Kyrgios threatened to break his racket, attracting yet another violation. His opponent, the world number 89, seemed unphased.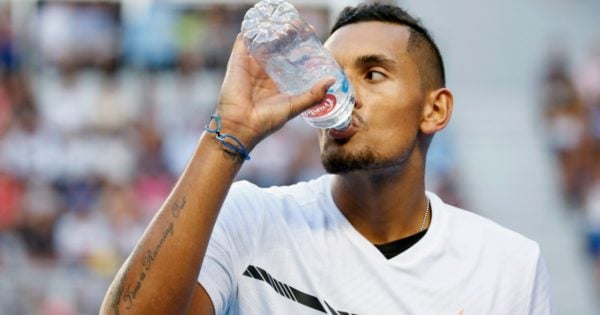 In what has been described as a "baffling loss", Kyrgios appeared to oscillate between throwing the match, and desperately trying to turn it around.
And then came the press conference.
As Tyson Otto argued for News Corp, "In one sentence he says he is bummed for his family. The next sentence he says he's not beating himself up." He blamed his body and then his mental frailties. To many, it read like a contradiction.
This morning, the headlines have emerged: "Nick Kyrgios needs to grow up or get out", "Nick Kyrgios' dirty little secret laid bare". Meanwhile, former player John McEnroe — infamous for his fierce temper — labelled Kyrgios' lack of effort a "black eye for the sport".
Yet I feel I had my eyes on a very different man.
Unequivocally, Kyrgios' behaviour was unacceptable. It was unsportsmanlike. As a spectator, it was disappointing. But what I saw was a man in pain.