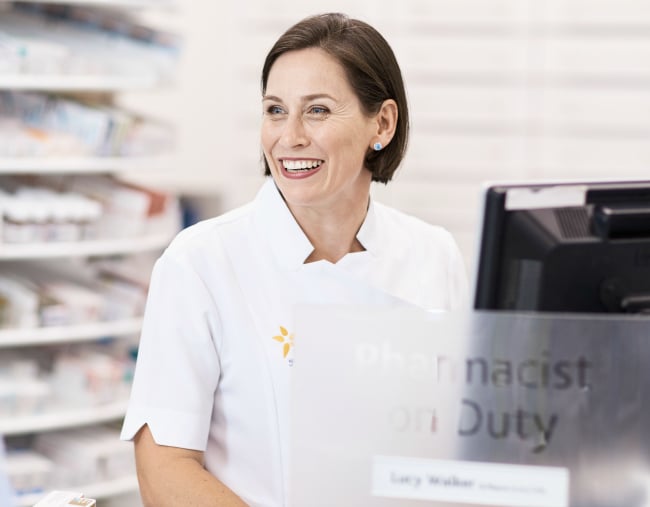 As the local pharmacist in a Queensland country town of around 5500 people, Lucy Walker is well known and trusted in her community.
So during her time running the Goondiwindi chemist, she's been asked everything from "Can you help my mum?" to "Would you take a look at this rash?" in a place most people wouldn't want to look (she politely declined that request).
"As a pharmacist, you're seeing people of all stages," Lucy tells Mamamia. "You're helping a new mum whose young child has colic to older people, even to the stage of palliative care."
We spoke to Lucy to find out some of the questions she gets asked on a daily basis – and some not-so-common, yet very memorable ones.
1. I've left my medicine at home, can you help?
Lucy says there's a type of customer she'll see all the time: they're travelling through the small town and walk in with a panicked look on their face - they've forgotten to pack their medication.
"We'll liaise with the pharmacy or the doctor they normally go to and do an owing prescription. That happens all the time. And we'll also have people asking what to do if they've not had their medication."
2. Will this interfere with my other medication?
Lucy says people are also concerned that the medication they're taking may produce unwanted side effects, especially if they start trying a natural remedy or herb like St John's Wort.