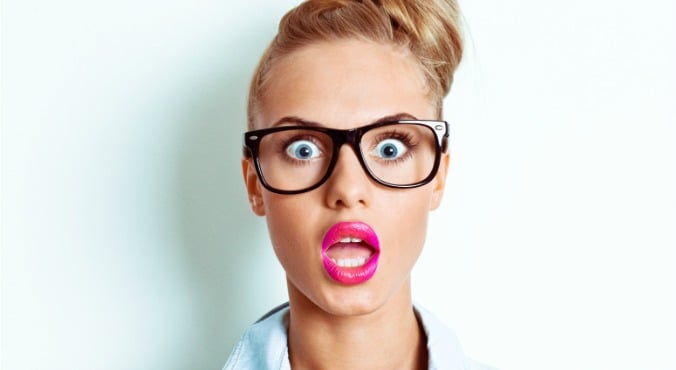 Image via iStock.
We've all been there.
Maybe you're having a particularly bad day or you're just feeling hormonal – and the next minute, you find yourself sitting in a hairdresser's chair nodding along to the words 'blonde' and 'perm'.
Feel better? Maybe. But maybe not.
Here are four beauty questions you'll definitely wish you had asked before taking the plunge…
1. Will there be permanent damage?
Overrun with mummy fatigue and desperate for a gateway back to my old life, I once jumped into the arms of eyelash extensions without looking back. I was in love – fresh-faced and with no effort. Refills each month were my new "me time." Until "me time" started to weigh heavy on my eyes.
READ MORE: Sitting is "the new smoking". Here's how to protect yourself from its side-effects.
And until I realised that removing eyelash extensions exposed damaged, stunted little eyelashes underneath. I wish I had asked my eyelash technician this before falling asleep under her thrifty fingers month after month.
2. What do I need to know?
Now, while I haven't jumped into a surgeon's chair and injected away those little wrinkles and lines yet, anti-wrinkle treatments are something I certainly think about. This is the one type of treatment where I would want be armed with the right questions before I started.
READ MORE: 9 things you definitely did NOT know about your vagina.
Leading Sydney cosmetic surgeon Dr Joseph Ajaka insists that all patients should be well prepared and should ask:
Which brand do you use and why?