"Why do you tell people that you're gay?"
That was the opening line of 17 year old Rich Bartlett's speech during his school assembly this week, referencing a question he often gets asked.
"For some, it's been a way to shame me, a reflection on the stigma our society puts on the word 'gay'. Yet for others, this question comes from a place of love and concern," he continued.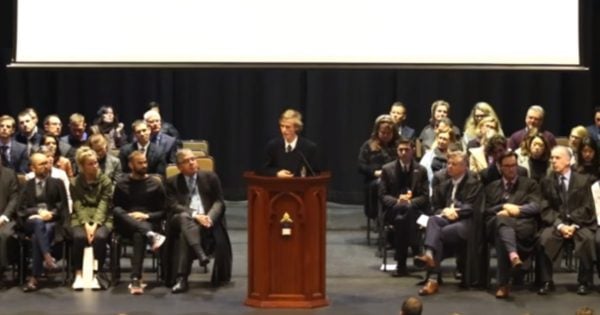 It was during the school's inaugural Pride Week that the Melbourne Grammar vice school captain used his platform to deliver an emotional coming out speech in front of his entire cohort.
However Bartlett said publicly acknowledging his sexuality had been a struggle in the past.