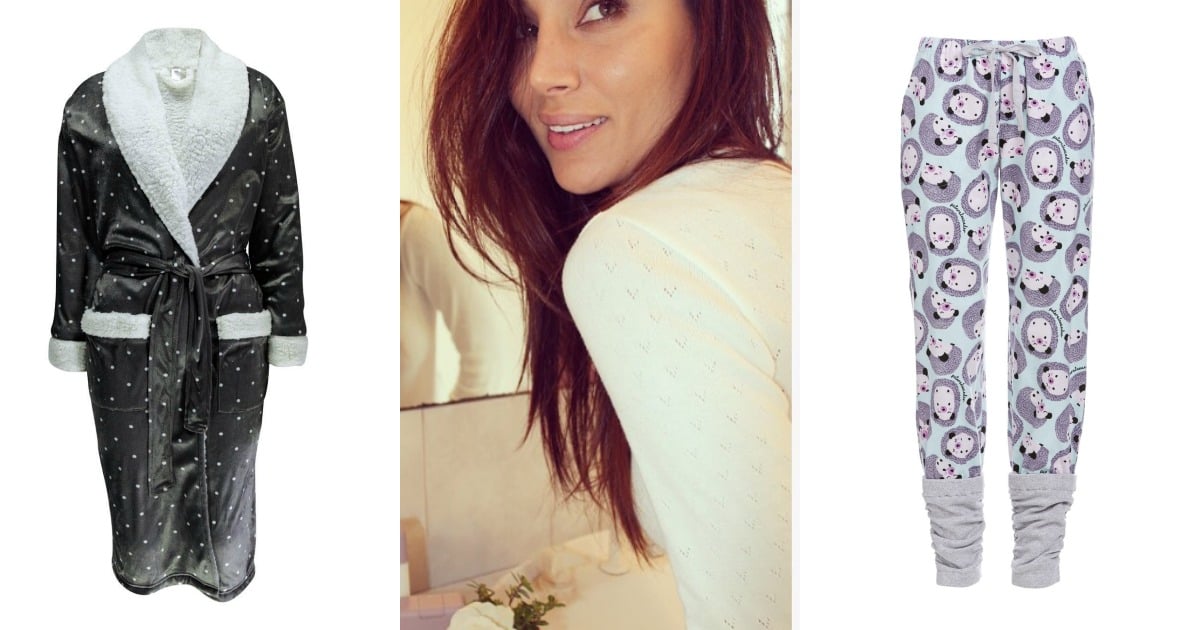 Barely-there lace. Strappy silk camisoles. Pfft. Winter pyjamas are all about dressing for comfort – screw what you look like in the process.
Snezana Markoski is with us. The Bachelor alumni has no time for sexy pyjamas, instead breaking out the big guns: her thermals.
"Perfect weather for cotton thermals – sorry Sam Wood," she captioned the snap.
But Markoski is on to something. This winter, comfort-first pjs are on the agenda.
Fortunately, there are plenty to choose from. We've rounded up the 10 starting from just $10.
1.Target Pants, $20 and fleece top, $29.
Just look at that snuggly fleece hoodie and tell me you don't feel warmer already? There's even a pocket to stash your phone/tissues/snacks. The soft, striped pants are super comfy – just add fluffy socks to guarantee toastiness all night long.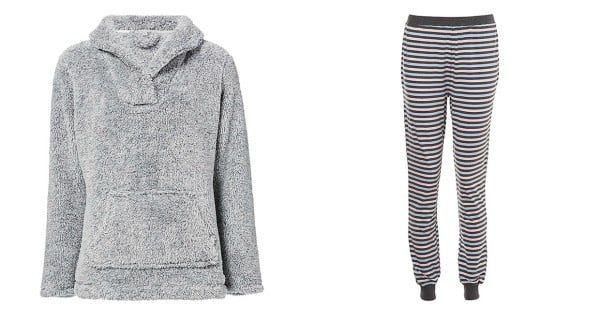 Image: Target
(Watch: Paula Joye shares her top tips for transforming your wardrobe for winter. Post continues after video)
2. Peter Alexander PJ pants, $79.95 and Henley Top, $59.95
If comfy and cute are your PJ-requisites, you're spoilt for choice with Peter Alexander's latest Check Out The Woods collection. Our pick? These flanelette pants covered in sleeping hedgehogs.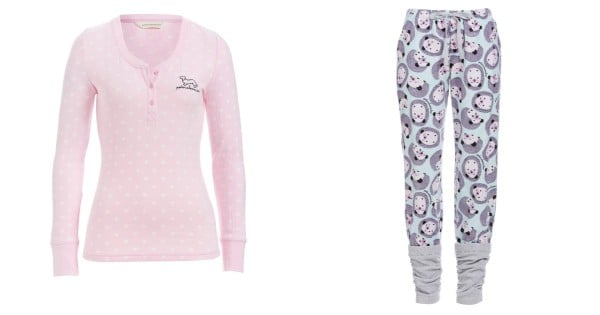 Image: Peter Alexander
3. Uniqlo lounge pants, $19.90 and heattech t-shirt, $19.90
Simple. Warm. You don't fully know cosy until you've experienced the wonder that are Uniqlo's heat-tech tops. Thermals, but sleeker.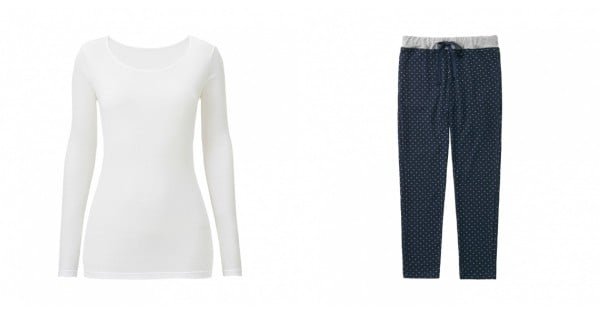 Image: Uniqlo
4. Kmart coral fleece cuffed pants, $10 and long sleeve lounge top, $10.
Perfect for Netflix and Chill (for real).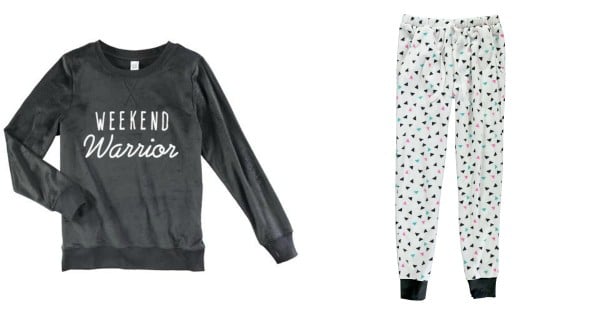 Image: Kmart