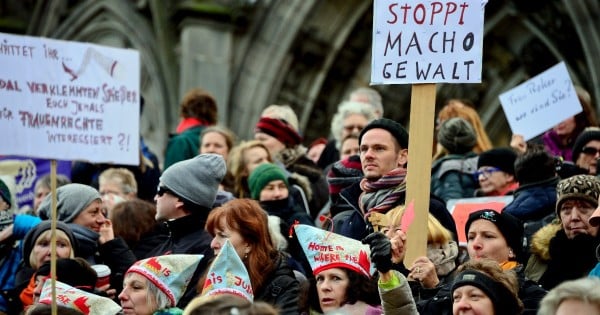 On New Year's Eve, in the German city of Cologne, over 600 women were sexually assaulted, mugged or raped.
It was – and is – a night of unmitigated horror. There are countless accounts from women who were suffocated with dread and fear the minute they exited Cologne central station, where the attacks were carried out. Similarly from bystanders who attempted to intervene.
It has left the city, and the nation, in shock and its reverberations will extend well beyond Europe's borders.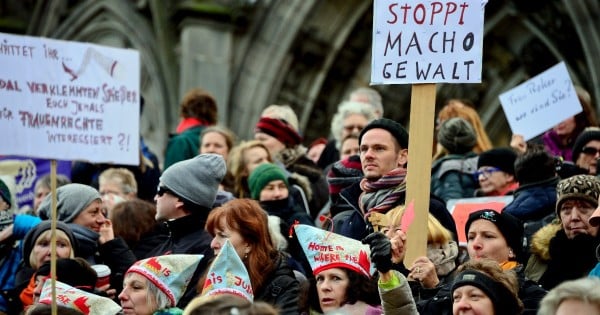 Twenty-two asylum seekers are among the 31 suspects and their crimes are being considered, by some, as proof of Angela Merkel's open borders policy (under which Germany accepted 1.1 million refugees last year) being flawed.
It is the 'evidence' apparently needed to warn us all of the perils of taking a humanitarian and welcoming approach to asylum seekers.
Thousands of Germans have taken to the streets in recent days to protest the egregious NYE sex attacks, but they are far from united.
One right wing group, Pegida, are staunchly opposed to what they call the "Islamisation" of Germany. They carried banners declaring 'Rapefugees' unwelcome. They want Merkel ousted and they want Germany to close its borders.
Another counter group are disgusted that these sexual attacks would be exploited for the gain of what they deem to be Pegida's racist agenda.