Stop what you're doing and call your boss to let her know you'll be late to work on Wednesday. You have important business to conduct at ALDI.
Collette Dinnigan's girl's clothing line will go on sale exclusively at ALDI on Wednesday morning.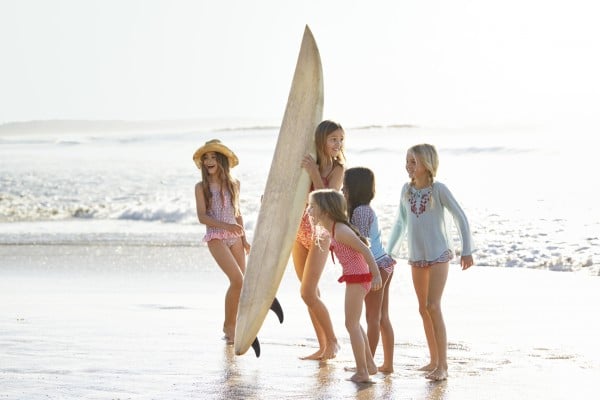 We're not joking. In this exclusive partnership with ALDI, Collette Dinnigan has designed a timeless line of girl's clothes.
The collection ranges in size from 000-14 years and prices start at $14.99. Nothing is more expensive than $30.
FIFTEEN BUCKS, people.
Collette Dinnigan shows us the range in this video. Post continues after video...