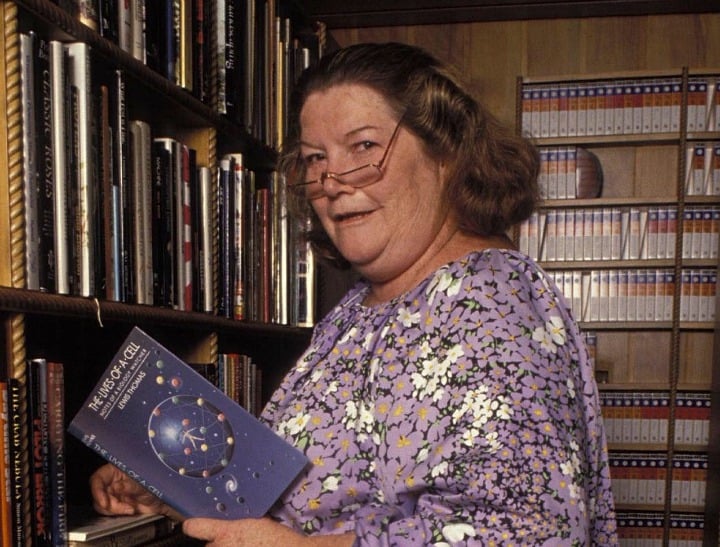 I wish I'd known Colleen McCullough. She was born just up the road from my little town, in Wellington, population 4500, but of course, by the time I came out she'd gone onto absurdly bigger things – studying at Yale, becoming a neurophysiologist (what is that even?) and penning books that became best-sellers, then films and blockbuster television series.
Like Debrief Daily on Facebook. 
So while I melted into a teenage swoon over Mel Gibson (have you seen how hot he was in Tim?) or Richard Chamberlain's tortured priest in The Thorn Birds, it took a visit to Norfolk Island to really get a glimpse of what she was like.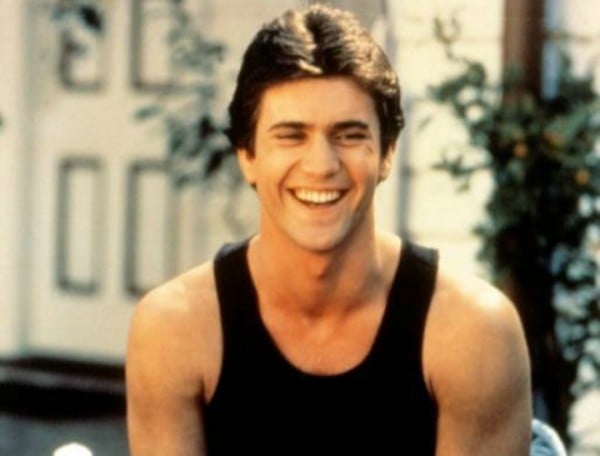 Norfolk – an Australian outpost that combines eye-watering beauty, a bloody colonial history and a kind of insular mystery, thanks to the mutiny on The Bounty and the fact that so many of the population are descendants of nine of the ship's men – was McCullough's home for more than 30 years.
She moved there in 1979, buying 10 lush hectares on the island and the houses on its perimeter, presumably for privacy.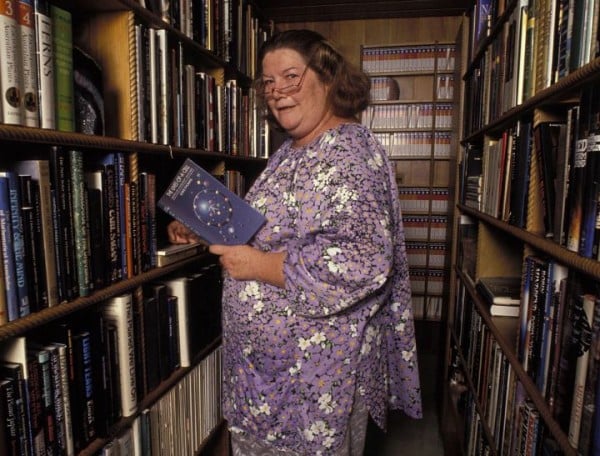 McCullough wrote many of her 25 books there. I've read a few of them – you'd have to be missing a pulse not to have, given she sold 30 millions copies of The Thorn Birds alone - but that's not what's sparked my latter-day fandom.
No. What's turned me onto Colleen McCullough is that she seems just so bloody unapologetic.
Nowhere – trust me, NOWHERE – is that more apparent than her Norfolk home. It's only just opened to the public, and to be honest, it's a struggle to describe it.
Mismatched? An understatement. Offbeat? Well, yes, but that's just the start of it. A culture clash? Eccentric? Eclectic? An interior designer's nightmare? Maybe their wet dream?
I'm at a loss, but try to imagine this (you can't take pictures): metallic snakeskin Florence Broadhurst wallpaper, cool marble tiles and a gilt chair made from giant sea shells from Ludwig of Barvaria's grotto. An imposing portrait of Colleen. Museum-standard Oriental paintings and ornate lacquered cabinets. Low ceilings and a rope swung across a black-carpeted staircase to the upper floor.
And that's just the entry foyer.
The house isn't big and only the lower level is open to the public. The rooms themselves are small. McCullough was a heavy smoker and there's a lingering smell of cigarettes – which is all very ghosty-spook, until it's revealed her husband Ric Robinson, a Norfolk native descended from Richard Morgan, still enjoys a puff and is padding around quietly in the rooms upstairs.
It's hard to imagine a personality as big as McCullough's could be contained in such a, well, modest space. But nine months after her death, her presence is everywhere. And there's no shortage of stories to fill the 90-minute tour if your eyes need a rest from the eye-popping décor.
There's the tale of the painting she gave close friend Les, who drives our bus from Baunti Tours to get us to what is bound to become one of Norfolk's biggest attractions, and happily provides running commentary on his friendship with it's most famous resident. She told him the painting is what she thought 'Tim' would look like in real life. He shows it to us on his phone - a magnificent study of the male form, complete with a schlong big enough to shame a porn star.
There's the time she caught her gardener Johnio selling roses from her garden to enthusiastic McCullough fans visiting the island. She left him a note telling him to stop – so he sold the note. There's the sign in the house – alongside Greek classics and medical dictionaries - that says "My minds doesn't just wander, sometimes it just fucks off completely."
But back to the house with its astounding décor. Stop two is the smallish dining room, guarded by two female figures that to a plebeian eye like mine look like glass or crystal. Turns out they're perspex. Really, Colleen? Really?
I want to say the space is dominated by the Cherry Phillips stained glass window that takes up almost an entire wall, but the truth is the window has to fight for attention with quite a few other things: the Waterford crystal globe that sits in the centre of the room's large glass table is pretty much priceless – one of only two in the world. An enormous chandelier. And a china cabinet groaning with hundreds of glasses, including five-winged vessels made by high-end French glassmaker Lalique.
The table has hosted no shortage of famous guests, Frances Ford Coppola and the Duke of Norfolk among them (Coppola for discussions about his film project Megalopolis, which came to a halt with the 9/11 terrorism attacks). I can't help but wonder if she called time with them in the same way she did with lesser mortals: 'It's fuck off time. No exceptions.'
McCullough's largesse is fabled on Norfolk – there are anecdotes from shindigs where lobsters were flown in from the Australian mainland to be thrown on the barbie. The locals speak of her fondly. "She really put Norfolk on the map," one tells me.
Past the aptly-named 'rock star' bathroom, with its black tiles and black and silver zebra print wallpaper is stop three: the classically named 'scriptorium'.
Here, McCullough crafted the books that made her fortune on her trusty IBM, chain smoking Longbeach Select White (the clearly stated rule, according to her former housekeeper Beachy, who's showing us around, was that there always had to be an unlit ciggie in the ashtray), able to look at the window over a green lawn and a towering example of a famous Norfolk pine.
At close hand are books by Cicero, Euripides and Caesar. Two massive dictionaries sit on a stand - one the Oxford Latin, the other Greek English lexicon. There are awards proclaiming her an Australian living legend, her Order of Australia, a pair of sparkly shoes, the first draft of The Thorn Birds (the book she later described a 'a vile vomit') and six shelves of books that made up just part of the 13 years of research for her acclaimed Rome series. FYI – she also made Ric dress in a toga, just to make sure her descriptions were accurate.
A diverse collection of books sit on the jam-packed shelves in the neighbouring library: there's a Greek history, Roman history, medieval history, Henry Lawson's Fantasy of Man, Fables of Aesop, books showcasing the work of Salvador Dali and Oceania art. Her brain must have been an incredible thing.
Through the kitchen, with its benchtops set at the height of the lab benches at Yale, where she worked in neurophysiology research, past a pigeonhole with 19 ashtrays, is the conservatory. There's a brown marble table. Brown marble plant stands. Brown marble floor. Fluffy toys and art deco lamps. And a jungle of hanging ferns, each in their place as determined by a plant map designed by McCullough. God help anyone who moved them.
And finally, the lounge room, with its bawdy art (she dubbed one nude 'Miss Pussy', a more refined bust 'The Snooty Lady') and opal-inlaid ironside tables. A glass cobra, fashioned using an ancient, near-impossible technique is poised to strike. There's a picture of her much-oved brother Carl who drowned trying to save two girls off Cyprus.
The tour of the home is pretty wonderful. There's no rewriting of history or whitewashing – you get the feeling that she'd be happy to see herself presented as she was, warts and all.
Because, as Beachy will tell you, McCullough's mantra was simple: You can tell anyone to get stuffed.
* The author was a guest of Norfolk Island Tourism, and Air New Zealand made sure the flights there and back were pretty bloody comfortable.
Click through the gallery below to see more of Norfolk Island's sights.