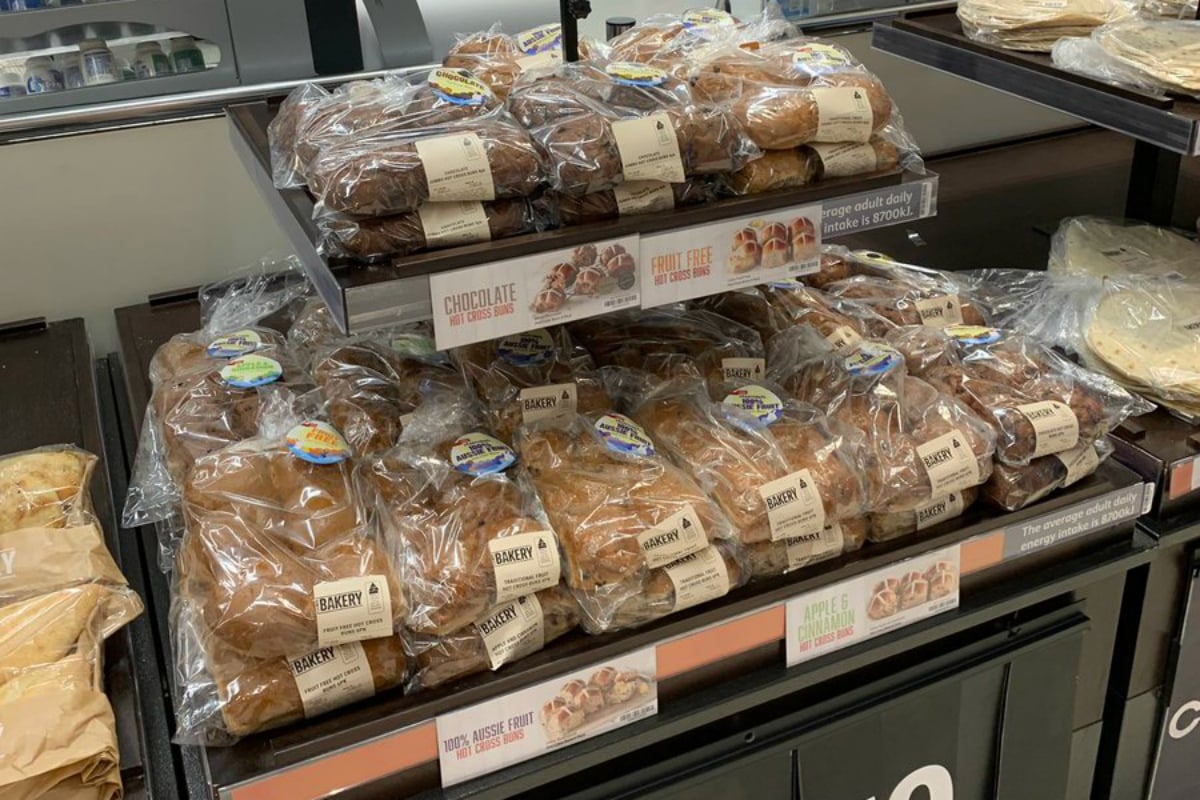 The Christmas ham is still being slicedand unwanted presents are yet to be returned, but some people – ahem, supermarkets – are already thinking ahead to Easter.
As early as Boxing Day (!) hot cross buns were spotted on the shelves of Coles supermarkets in Brisbane and Perth and within days have been popping up around the country.
Yep, to the disbelief of many who still considered the final few days of December to be about squeezing out the last ounces of Christmas cheer and preparing for New Year's Eve, the hot cross buns are here.
Even though Easter is FOUR MONTHS AWAY.
Labor MP Emma Husar was among those calling out the supermarkets on Twitter for jumping the gun.
For all those playing along …. this was yesterday. As in BOXING DAY people. Can we have the opportunity to make and break a few NY resolutions first????????‍♀️ https://t.co/sURlriaZOj

— Emma Husar MP ???????? (@emmahusarmp) December 26, 2018
Others also vented their frustration.
No! Surely not already?! #hotcrossbuns pic.twitter.com/FC5qhLfqAs

— Caron Lefever ???? (@caronlef) December 27, 2018