Coleen Rooney, a mother-of-three and wife to English footballer Wayne Rooney, has decided to give her husband another chance after he was publicly caught cheating on her in September this year.
In a Facebook post, the TV presenter addressed head-on the gossip that would likely swirl when paps noticed she had put her wedding ring back on and chosen to stay with her high-profile husband.
"Before all the stories begin, Yes, I have put my wedding ring on…" she began.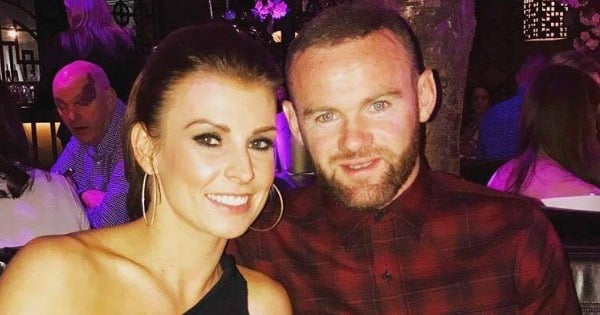 Coleen, who is pregnant with the couple's fourth child, said it hadn't felt right wearing her ring in the months since Wayne's latest indiscretion was made public.
The Everton footballer was caught drink-driving on 31 August. His passenger was "party girl" Laura Simpson and the pair were supposedly heading to her home. The world put two and two together.
Meanwhile, Coleen was on a break away with their three boys, Kai, eight, Klay, four, and 22-month-old son Kit in the Spanish island of Majorca.
However, she doesn't want anyone to feel sorry for her.
"Please don't. I appreciate getting cared about, however, I am a strong person, I don't feel sorry for myself.
"Also, a few people are probably thinking am stupid for staying in my marriage.
"I am not stupid, I know my own mind and it's something I want to try and work on."
Listen: Psychologist and author Esther Perel says you don't have to leave your cheating partner. (Post continues...)

Coleen said she gave this preemptive defence because she knows there have been many stories about her in the media, and wants people's opinions of her to be "based on true facts".
"Remember we are people, we have feelings, and as I always say to my children .... don't do or say to others what you wouldn't like done or said to yourself or your loved ones," she said, before addressing those "so-called friends" who spoke to the press.
"Also, I really hope the money that people got paid for their say has really benefited both you and your families."
Coleen said her husband was a "brilliant dad", who had made "silly and selfish mistakes", some that "he's learnt from, some obviously not".
"In life, you don't know what's going to happen tomorrow. But one thing I do know is that too much alcohol on a night out is a dangerous and a lot of stupid mistakes are made and things are said under the influence.
"I would never trust ANYONE who has had a lot of alcohol, it changes some people drastically."
The 31-year-old also addressed the particularly cruel speculation from some she would stay with her husband for the money.
"It's my decision .... do I love Wayne(?)... yes I do," she added.
"If I didn't then I wouldn't be trying to make it work.
"I know I would be fine on my own, with just me and my children, but I don't want to live like that, I want to try and continue our marriage and live as a family, because that's what I want to do."
She concluded her statement by saying the pair are "as good as can be at this point".
Wayne Rooney's history of infidelity
Coleen's statement comes after months of speculation, rumours and gossip about their relationship from magazines, newspapers and websites in the UK. And this is not the first time the couple's marriage has been tabloid fodder.
In 2004, there were several reports he had sex with sex workers and had frequented a brothel as many as 10 times - something backed up by CCTV.
The football star, in a statement, later admitted: "Foolish as it now seems I did on occasions visit massage parlours and prostitutes."
"I now regret it deeply and hope people may understand that it was the sort of mistake you make when you are young and stupid. It was at a time when I was very young and immature."
He cheated on his wife again with a sex worker in 2009, sleeping with her and taking her on dates while Coleen was pregnant with the couple's eldest child Kai.
His wife moved out of their home when she found out a year later, but soon after took him back.
Evidently, Wayne being caught in a compromising position with Laura Simpson is just the latest of his unfaithful acts.
Listen to the full episode of No Filter with Esther Perel here: