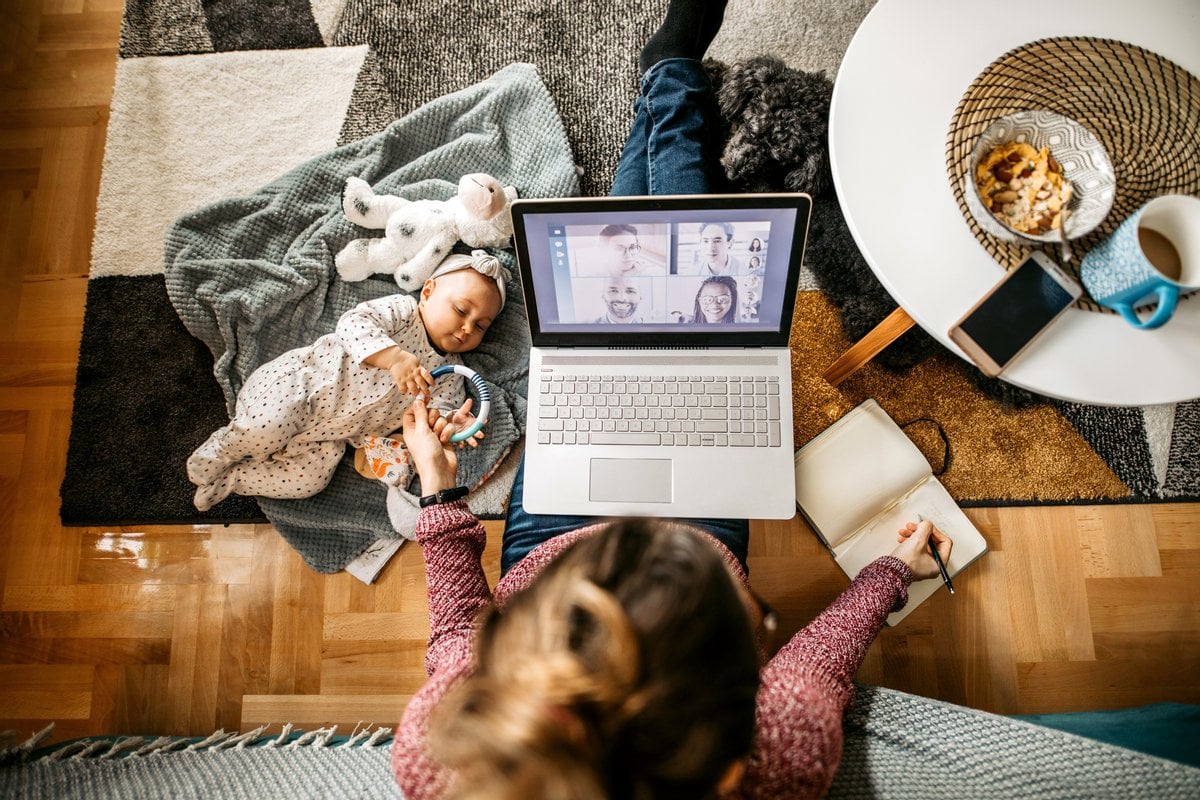 The COVID pandemic has made the very private issue of the domestic division of labour – the way housework and childcare are divided – a very public issue.
During lockdowns, the burden of housework and childcare grew significantly for men and women in opposite-sex and same-sex couples both in Australia and elsewhere.
Overnight, homes became offices, childcare centres and makeshift schools and it was mothers who largely stepped into these teaching and caring roles at the expense of their anxiety levels and sleep.
Watch: The sexiest man in the world shares the mental load. Post continues below.
While the pandemic exacerbated the physical demands of care – housework and childcare – it also exacerbated another part of the work that keeps households and families running: the mental load.
What is the mental load?
A lot has been written about the mental load over the past two years, with many confusing the mental load with household labour – cleaning and cooking or caring after children – or planning tasks involved with childcare. But the mental load is so much more.
In our recently published research, we define the mental load as the combination of two types of work or labour: cognitive labour and emotional labour.
The cognitive aspect of the mental load involves the scheduling, planning, and organising required to support the smooth operating of families. This type of work ranges from organising a play date to planning dinner.
We argue this cognitive work becomes a load or the mental load when it has an emotional element, for example, when there is worry or stress attached to these tasks.
Some have described list-making as the mental load, but list-making isn't always stressful or emotional and, importantly, list-making has a finite beginning and end.
But, once cognitive tasks like list-making take on an emotional element – like worry about whether Nana will like her present, anxiety about how relatives will get along at holiday dinners and stress about filling stockings while finishing work – then it becomes the mental load.