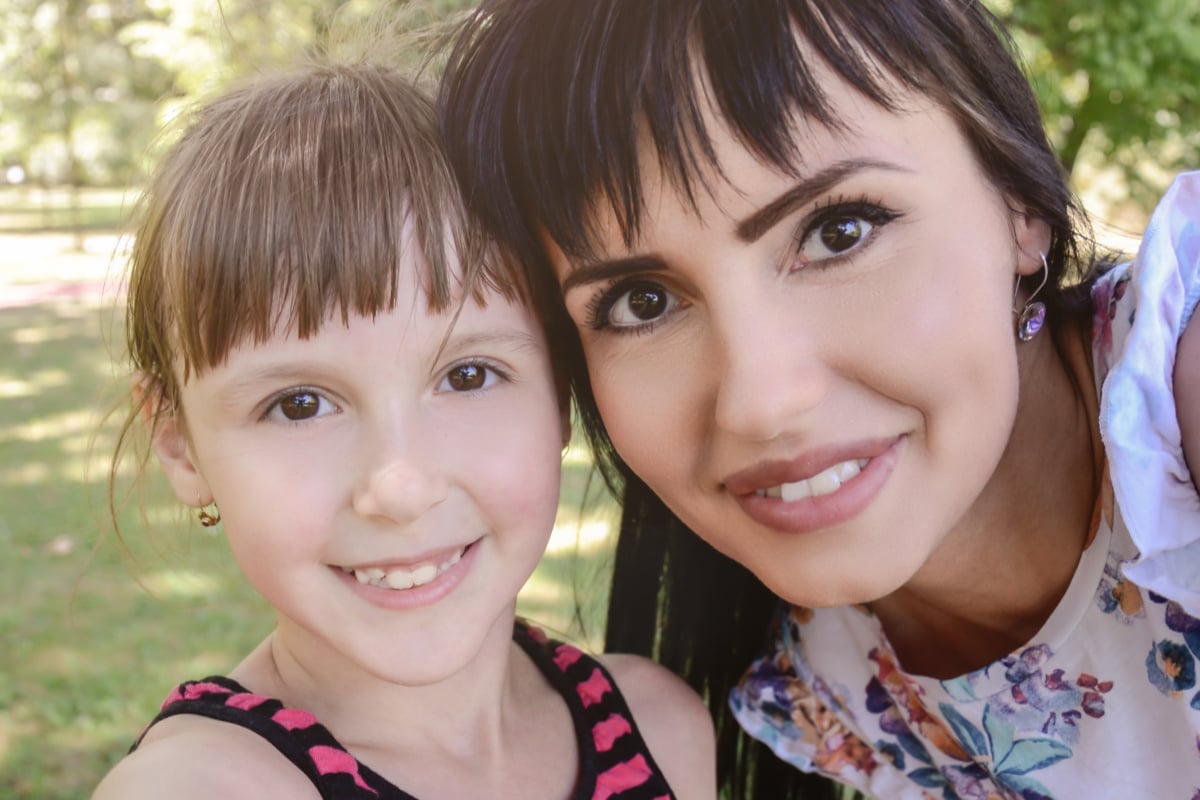 At my five-year-old's request, I sent her father a picture I took when she tried to do her own hair earlier in the week. He LOL'd and called it cute. Then he asked how she's been doing with her school being closed.
My kid, so proud of those hair bows.
That was on Monday. Today, it's Friday, and her dad still hasn't bothered to read my response on Google Hangouts to actually find out how his daughter is doing. I'm not surprised or even disappointed.
Watch: The horoscopes homeschooling their kids. Post continues below. 
It mostly just serves as a reminder that I was right to quit waiting, prodding, or hoping for him to become some "father of the year." Dealing with my daughter's dad over these last six years has taught me how important it is to believe a person when they show you who they are.
All of this reminds me, however, that I'm lucky. I am a single mum with full custody of my only child. I was never married to her dad. Although my daughter's father filled out his information for the birth certificate right alongside me, the (coincidentally Catholic) hospital omitted him and he never filed for paternity to fix their mistake.
Furthermore, he never wanted to go through the courts to handle child support. He feared they would make him pay "too much," and threatened to completely cut off if I ever legally filed. Although I initially complied out of fear, it's left me in a better position in the long run. I have full custody, and ultimately get to decide when or if she sees her dad.
It's useful when I don't particularly trust her father to hold her best interests at heart. And on those few occasions where he's suggested splitting custody, it's been easy enough to remind him that we would then have to go through the courts and do it legally.