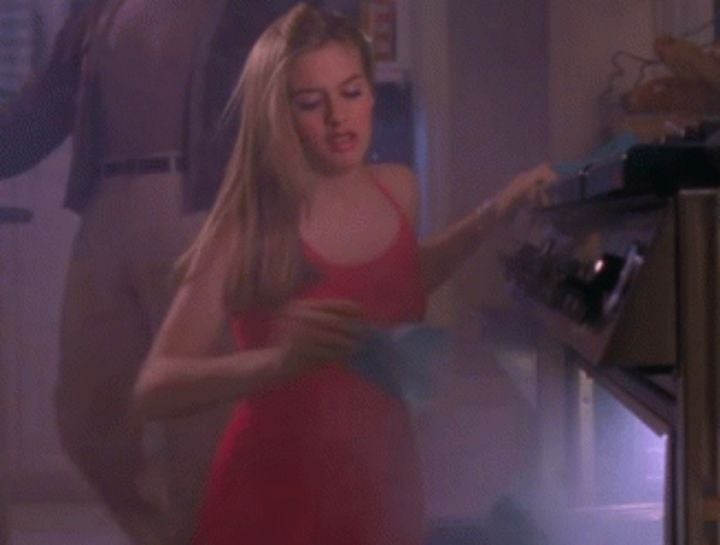 The rotating wardrobe. The plaid skirtsuits. Twenty years after Clueless' release, we have so much to thank it for…
Clueless was released 20 years ago this week. (We know: As if).
But rather than dwelling on how ancient that makes us feel, let's take a moment to thank the '90s teen classic for making us the people we are today. We may have grown out of the knee-high socks that were sooooo en vogue circa 1995, but the film's messages about life and love are truly classic (as are Cher Horowitz's sass-tastic one-liners).
Cher, you total betty: Thank you for teaching us these seven very important life lessons.
1. Have sex if you want. But only if you want.
We may not have noticed it at the time, but there was a secret feminist undercurrent to the film. Cher and her girl gang each owned their sexuality, and the protagonists didn't feel pressured to be sexually active to please guys (but for those who did have sex, that was fine too.)
Remember when Tai tried to virgin-shame Cher? Cher immediately fired back: "You say that like it's a bad thing."
You go, Cher.