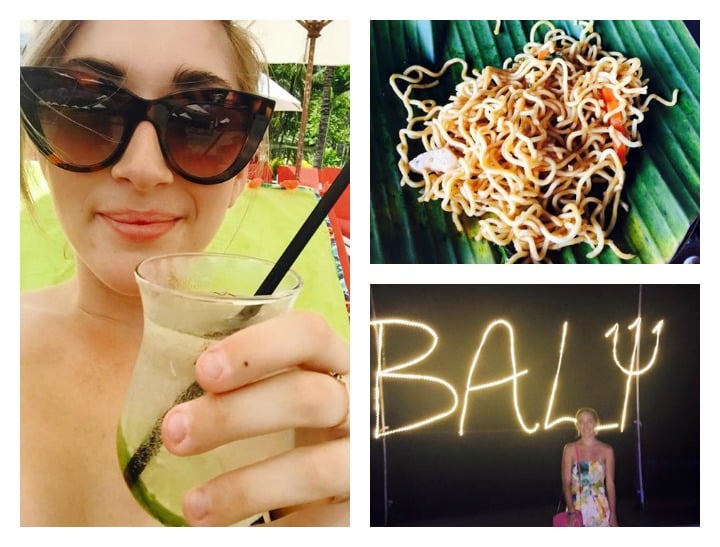 It's the oldest cliche in the book – I went travelling and my life changed. But it actually happened.
I've always been a little bit dependent on others. I clung to my ex for the entirety of our relationship. I leaned on my parents for emotional support. I needed company always.
But this year, something changed. I went away for a week to a country where I knew no one and came back a completely different person.
In March, I spent a week at the ridiculously lovely Club Med resort in Nusa Dua, in Bali. I was terrified before I left – there were nights when I couldn't sleep because I was so scared about travelling by myself and on the day I left, my mum called seven times "just to check in". But after a week, I returned to Australia independent, self-sufficient and happier than I've been in years.
I was forced to talk to strangers and make new friends (something that I've always found tough). I did crazy things like dance in the rain with people from all over the world and even attempt to trapeze.
And the food? Well, for someone who lives off nachos and Tim Tams… eating noodles out of a banana leaf was certainly an experience I'm unlikely to forget.
I left Bali with new friends, a new perspective on my future and what felt like a lifetime of experiences.
Here were the best, best parts of my trip: ranked.
1. Being pushed out of my comfort zone.
I left Sydney excited and slightly terrified. When I cleared customs in Bali and went outside to find my driver, I almost had a panic attack. I had memorised the faces of others on this trip (from stalking them online, of course) and knew they were on my plane, but I couldn't see them here. I started frantically texting my mother and almost cried – all while locals tugged at my bags and got in my face, asking if I needed a taxi. It was scary, and I was so uncomfortable. But as soon as I found my group and met everyone, any fear I had went away. I met some of the most brilliant, wonderful, kindest people through this trip – people who I now call my friends.
A year ago, I would never have gone on an overseas trip by myself. I was once too shy to ask a shop assistant where the closest bathroom was. But now? I'm not scared of much.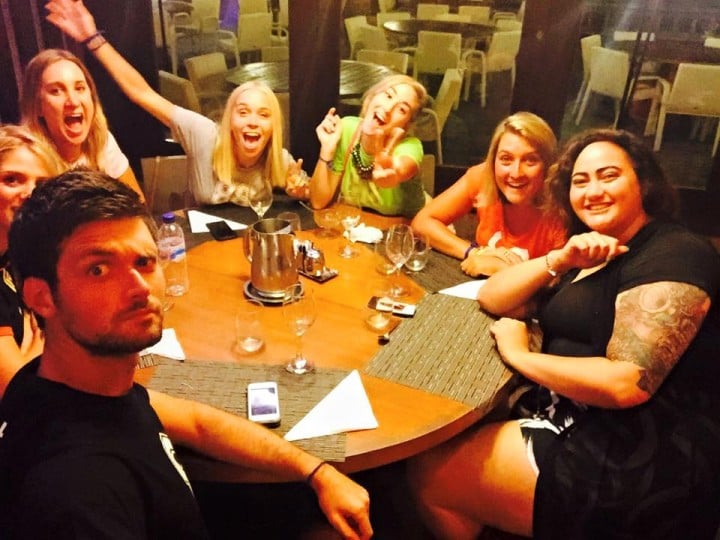 2. The people.
At Club Med, the staff are made up of incredible people from everywhere. They worked crazy hours – dancing with us until 3am, then getting up and starting again at 7 – but there wasn't one moment where they weren't smiling. They were also all ridiculously good dancers and let's be honest, if I could dance like Beyonce I would be smiling all day too.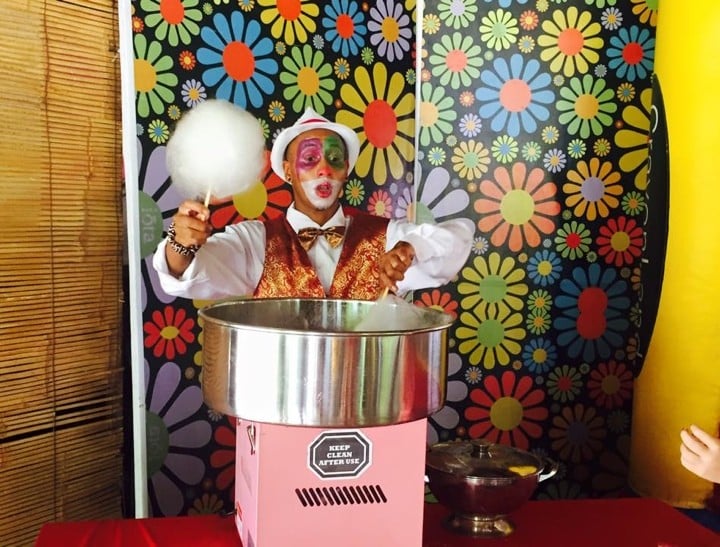 3. The activities.
There are roughly a billion activities that you can do at Club Med. Just be wary of the random on the beach promising you a kayak ride – that is not a thing.
On my first day, I went trapezing.
On the second day, I had a spa treatment.
And on the third day, I took my newly pedicured toes to the mountains in Ubud to conquer a 2-hour white water rafting adventure.
Here's how that ended up.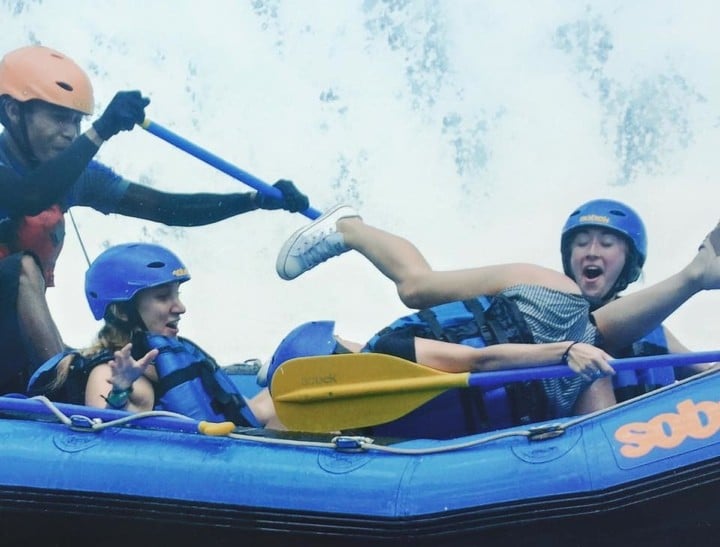 The best part of Club Med is that it's all-inclusive, so you can wake up in the morning and choose whatever you want to do that day. There's no rationing money for expensive cocktails or debating how many times you can afford to do beach yoga. Do yoga WHILE drinking a cocktail, then go to tennis and finish it off with trapeze. Or just spend eight hours by the pool. The choice is yours.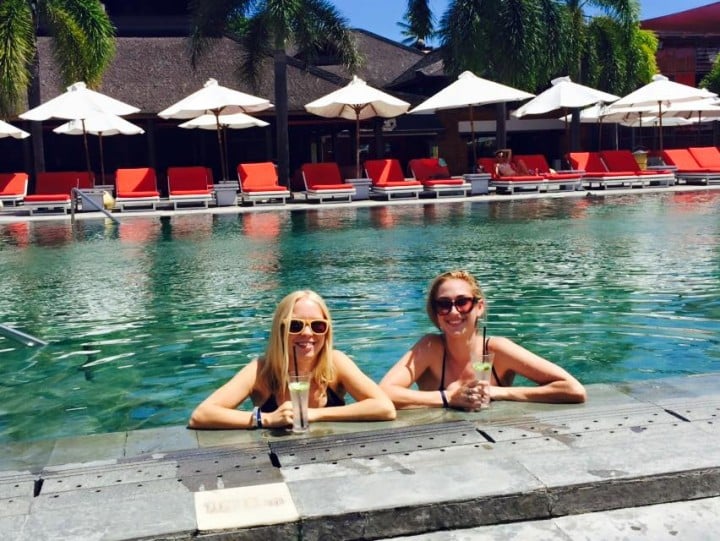 4. The culture.
With Club Med, you get the real Balinese experience. From traditional dancers to food and even Balinese alcohol (I didn't go there) you'll never think you're at a standard hotel anywhere else in the world. You know you're in Bali. And with the signature Club Med architecture and design, you know you're in a pretty great facility.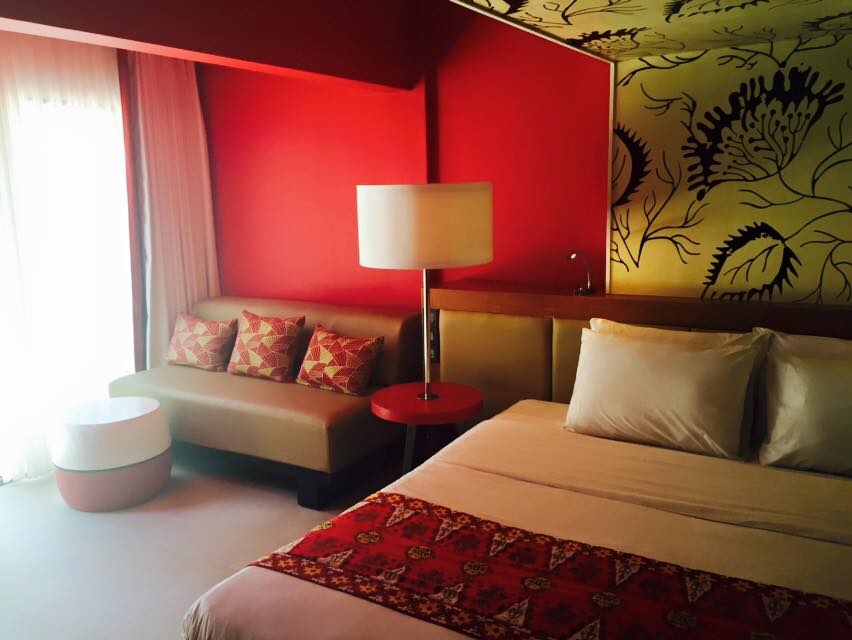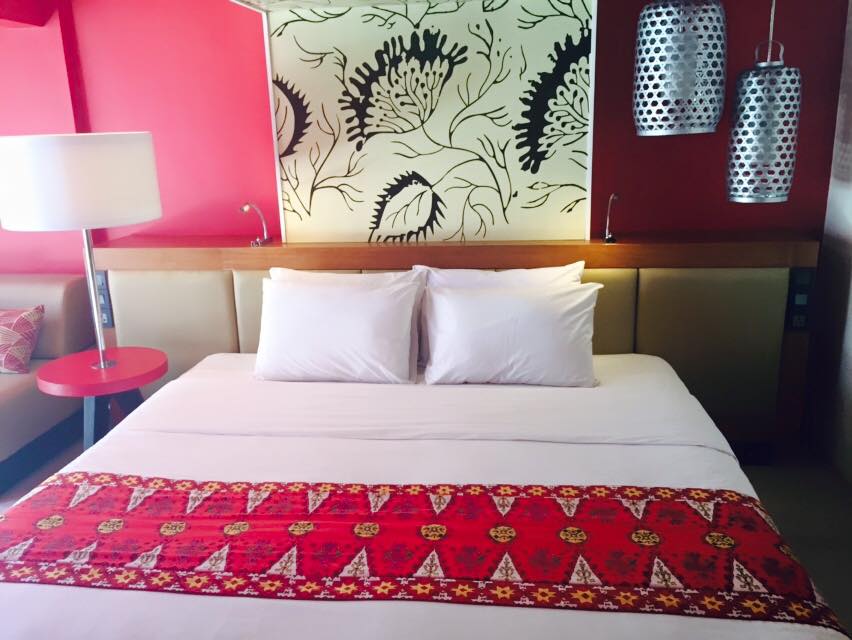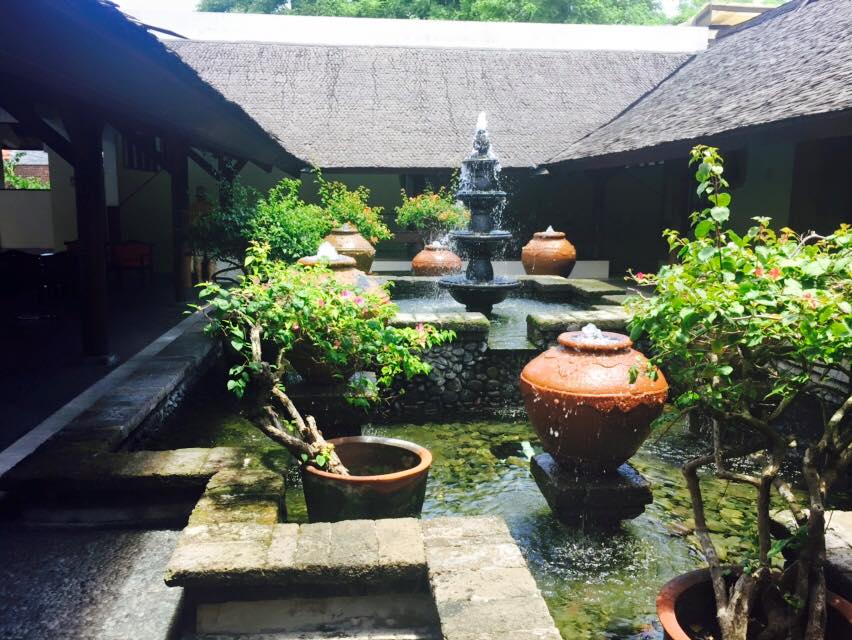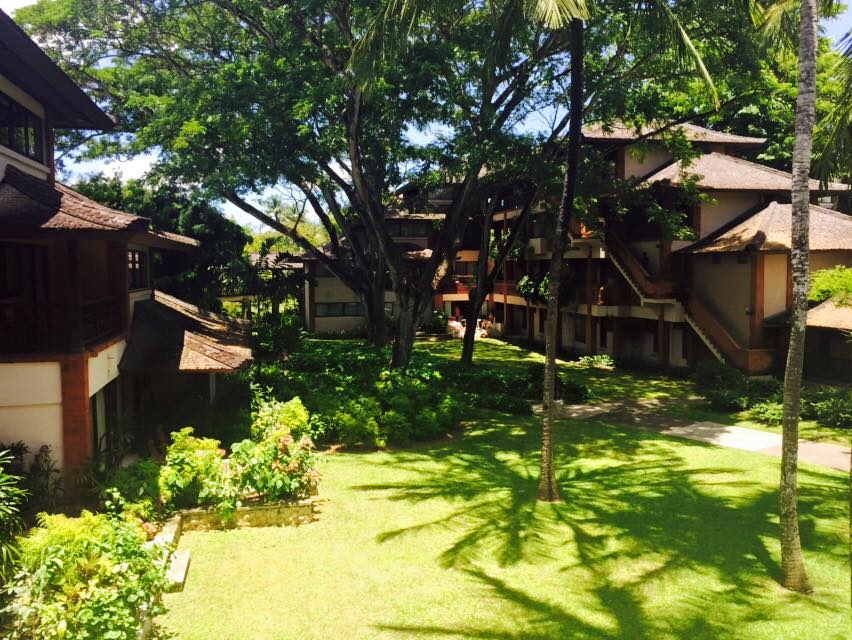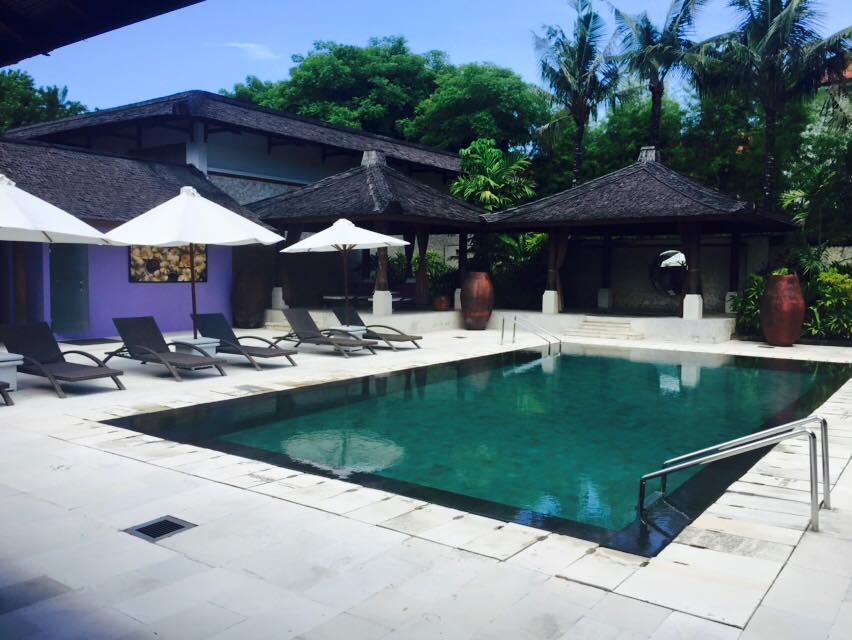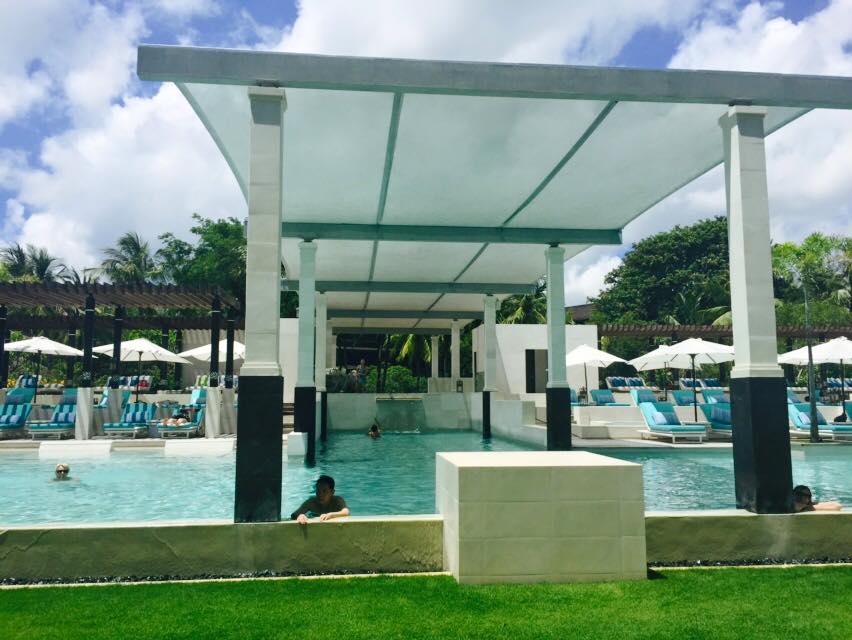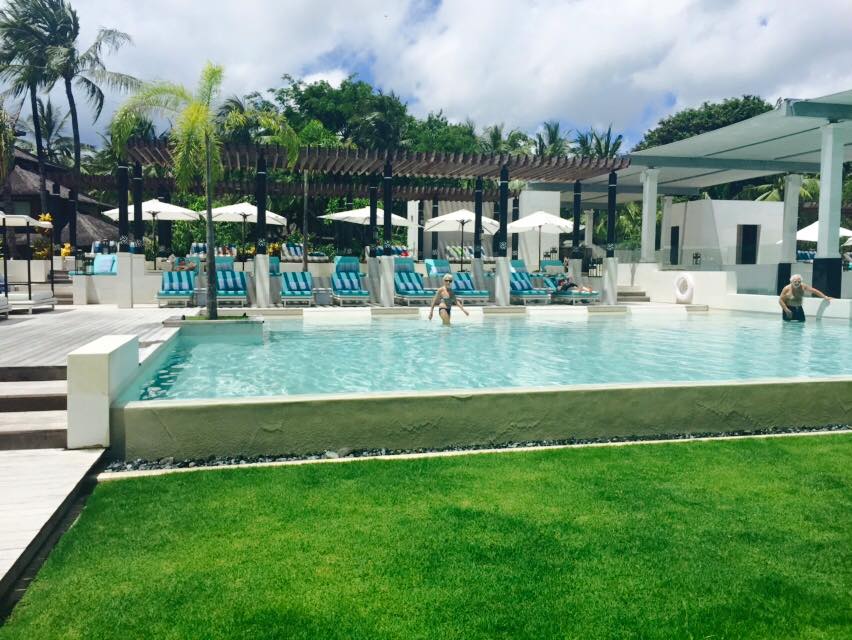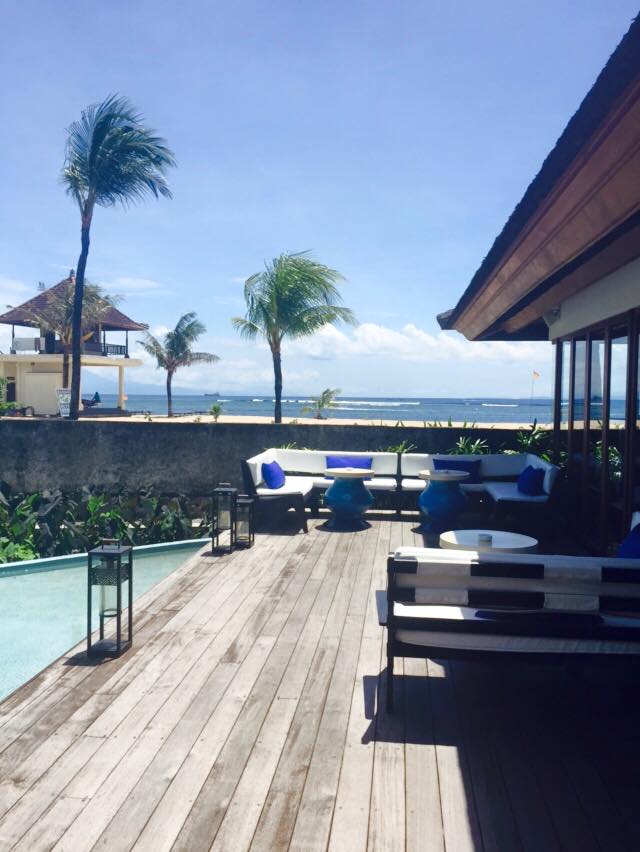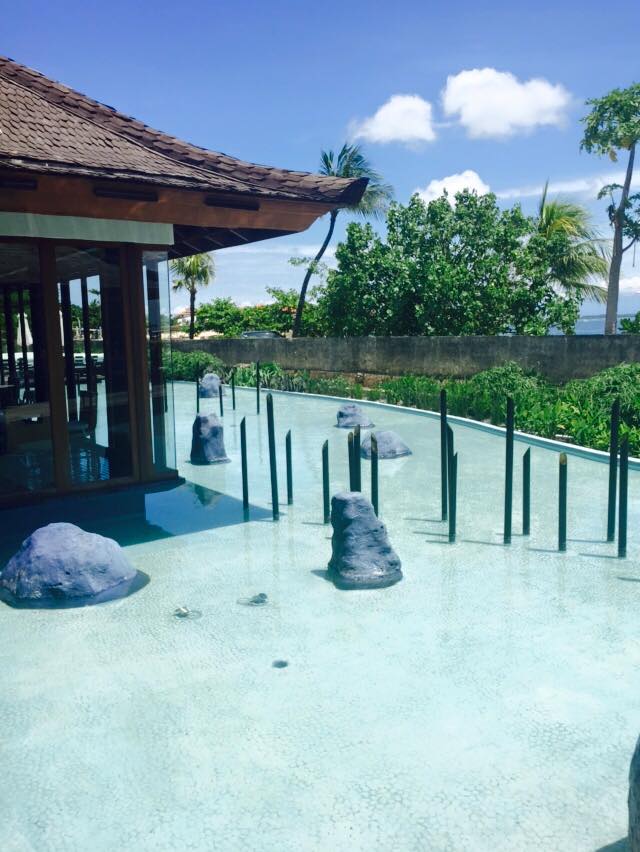 5. The lessons learned.
There are the practical lessons – how to trapeze, how to dance, how to hold your alcohol like a champ – but then there are the life lessons. I learned to be independent, to put myself first, to try new things and meet new people. I learned what I wanted out of my life, my friendships, my relationships. I learned how to be happy again.
This is an airbrushed, PG-rated look at my week, filmed by the brilliant Rod Gotfried, who I met on the trip and who is seriously one of the most talented people I know. Post continues after video.
Caitlin travelled to Bali as a guest of Club Med. 
What about you – have you had a trip that's changed your life?
For more on travel..

Rich history, incredible food, spectacular scenery: A traveller's guide to Turkey.

Travelling solo: Why everyone should try it at least once.