Police have stepped up patrols in a North Carolina town, amid reports that a person dressed in a clown costume is attempting to lure children into woodland.
Authorities received reports from local residents of Greenville, claiming they had noticed "a suspicious character, dressed in circus clown attire and white face paint" acting strangely in the area.
One woman claimed seeing several clowns shining laser lights in the woods on August 20, while another reportedly saw a "large-figured clown with a blinking nose" standing under a street-light at around 2:30am the following day. He reportedly waved at her, but did not approach her or speak.
Several local children have made similar claims to detectives, even suggesting the costumed person attempted to lure them into woods with substantial amounts of money.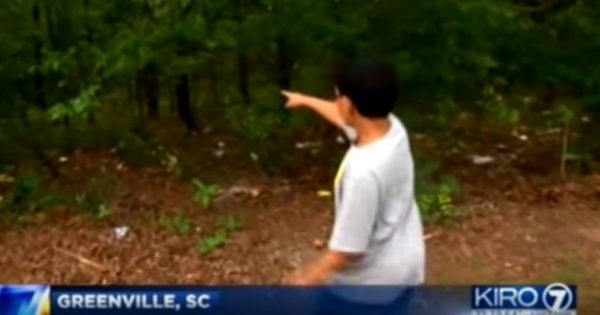 One of the boys who allegedly saw the clown. Image via Youtube.
Greenville resident Donna Arnold claims her child was one who glimpsed the clown, telling Fox Carolina that she suspected he was fibbing until other children reported similar sightings.