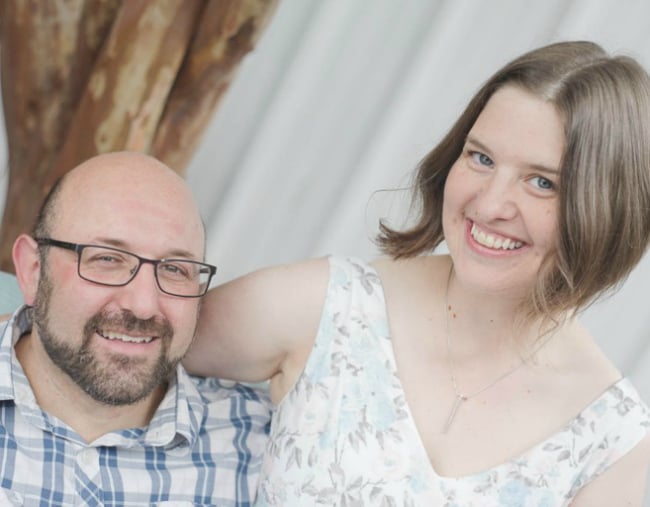 A whole day passed before Karen Wasson was able to hold her own daughter. The moment the Melbourne woman gave birth via caesarean in 2013, doctors whisked her little girl away for assessment and on to the special care nursery.
"I remember the nurse got me up for a shower the next day, and goes 'OK, well your baby doesn't need a feed, so you don't have to go to her just yet,'" Karen told Mamamia. "I could barely walk but I was like, 'No, get real. I'm going to see my baby. I'm not just going get back into bed.'"
Little Sophie had been born with a serious heart defect: Transposition of the Great Arteries with Ventricle Septal Defect. This meant the two major arteries supplying blood to her heart formed in an abnormal position, and that there were holes between the two chambers.
It was clear something was wrong as early as Karen's 13-week scan. When the diagnosis came, Karen said, it was "horrendous".
"My stomach just dropped… But the sonographer was amazing. He just spoke to us and said, 'Look, there's an operation that's done for this kind of issue and most children do very well after that after that. I was very encouraging, and it made us feel like, OK, it was going to be tough but at least she was going to be okay at the end of it."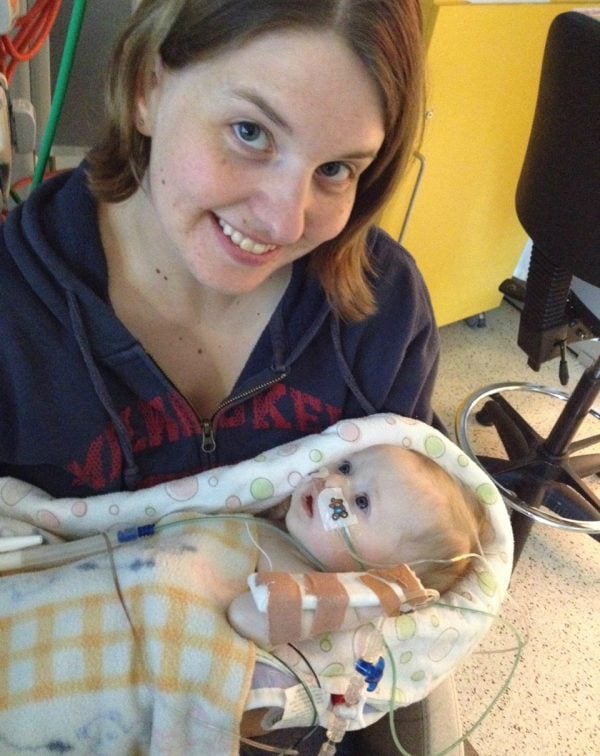 Though Sophie was able to go home with her mother within days, it was four weeks and myriad medications before she would return to hospital for her first open-heart surgery. Once again, the newborn was scooped from her parents' arms and into the care of doctors.
For Karen and her husband, Demos Karkazis, the wait that day was unbearable. Though they'd been called and told the main part of the surgery had finished, an undetected blood disorder prevented the newborn's surgical wounds from clotting, which caused complications for doctors attempting to close her tiny chest.
"I think it's still the worst day of my life. I was at the point of vomiting at that time and I was in tears," Karen said. "By the end of it, when we didn't know where she was and no one could tell us what was going on and it was getting later and later, I was a wreck. An absolute wreck."