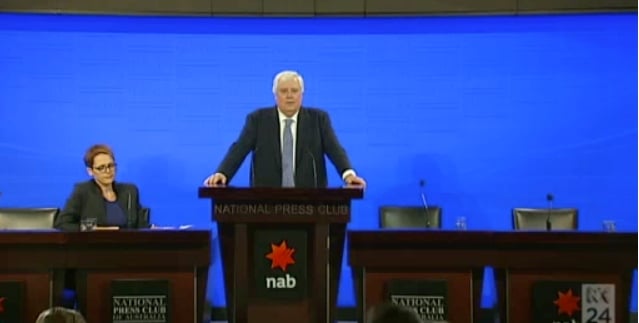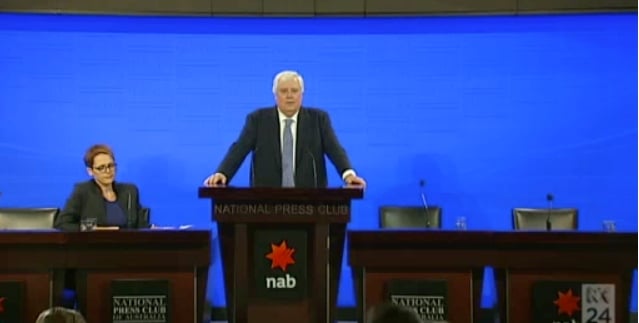 Palmer United Party leader Clive Palmer has refused to answer questions about his legal battle with Chinese mining company Citic and has instead attacked journalists for asking them.
After delivering a speech at the National Press Club, Mr Palmer fielded questions from press gallery reporters with many of them asking about his court proceedings.
"I'm not prepared to take a question on that topic," the crossbench MP said.
Watch the exchange, here:

Mr Palmer suggested he be asked about his year-in-review speech, saying, "You haven't got the guts to ask a question on the topic because it's beyond your intellectual capacity, why don't you admit it?"