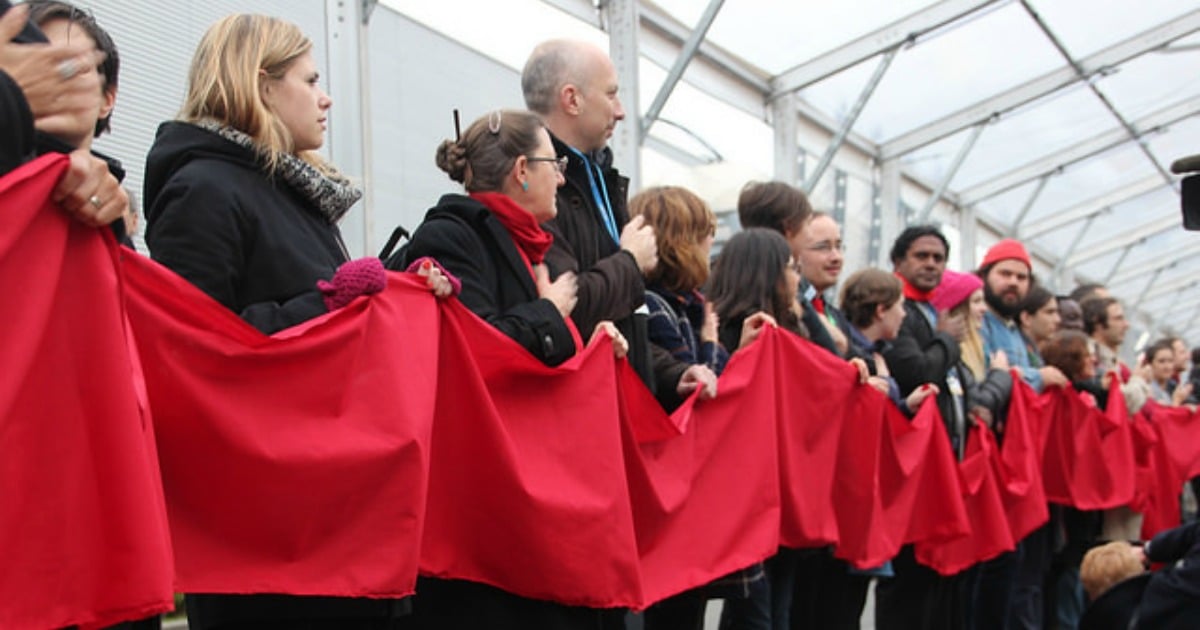 Helen Szoke, head of Oxfam Australia, has provided Mamamia with a journal of what happened during the Paris climate talks. Day by day, she reveals how the negotiations moved from a point of stagnancy to one of meaningful, substantial change.
Sunday December 6
Arriving in Paris for the final week of the UN climate changes talks, there was an incredible sense of history in the making. Despite a week of long days and sleepless nights, the Oxfam delegation was in full flight, energised as the finish line to the long awaited possibility of a Paris Agreement was finally within sight.
Paris is crisp and beautiful; but the military presence in the city is evident and a sobering reminder of tragedy that struck only two weeks ago. 
Monday December 7
The sheer size and complexity of the talks is incredible; 55,000 people mill around the Le Bourget convention centre, never missing an opportunity to influence and persuade. There is everything needed to house a small city, from internet cafes to high-tech press centres to coffees carts to fuel around-the-clock negotiations.
There are early signs that there will be an agreement, but what will be the ambition and scale? Will this actually make a difference for future generations?