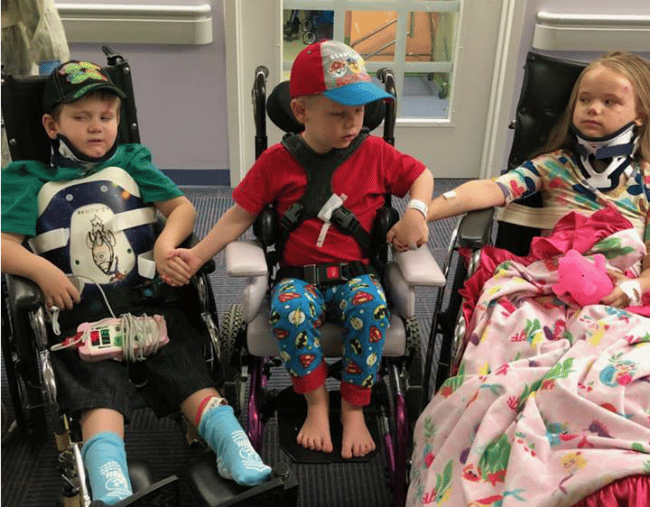 On April 7, parents of five Jim and Karisa Clemens and their two-month-old baby Juliana were tragically killed in a car crash on their way home from a family outing.
The San Angelo, Texas family were hit when the driver of another car lost control, crossed a median strip and landed on top of the family's vehicle.
The four other Clemens children were left with injuries, some of which were severe.
Angela, 8, Zachary, 5 and Wyatt, 4, are all recovering at Cook Children's Medical Centre in Texas.
Their younger sibling, 2-year-old Nicholas, who was also in the car accident, was released from the hospital just a few days after admission and is currently staying with an aunt.
On Tuesday last week, Angela and Zachary shared a special moment when they saw each other for the first time since surviving the car crash that killed their parents and their little sister.
Blowing kisses to each other and holding hands, the kids have been able to find strength in family through their recoveries.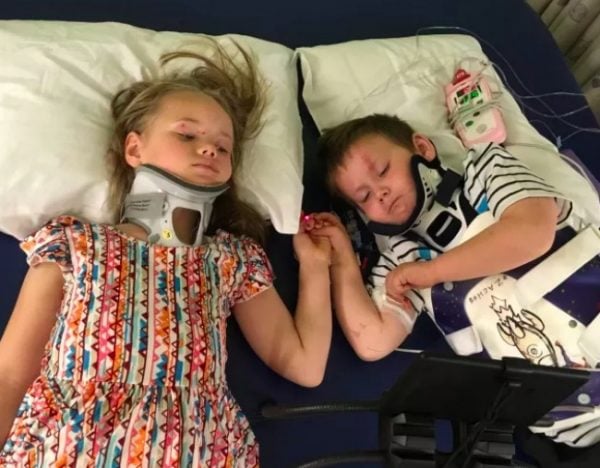 Last weekend, all three siblings finally saw each other for the first time since the accident.
In a touching moment, the three siblings are seen holding hands as they sit in wheelchairs.
"We are not going to limit the resiliency of these children, we are just going to accept every day as a gift," the children's great aunt, Teresa Burrell, told InsideEdition.com.
"A little while ago we had to tell them about their parents and there are different levels of accepting that and understanding that," Burrell said. "But they are all pulling together and that's the beauty of this story."
The kids were all air-lifted to the Texas hospital after the tragic accident.
Eight-year-old Angela sustained major head injuries and was unconscious for a long time. She has memory and brain function issues, broke both legs and has had to undergo several surgeries.