Clare Verrall, who became a household name after she appeared on season two of Married At First Sight has never shied away from sharing her life with her fans.
Now, the 33-year-old has spoken of her latest health battle with her 33,000 followers, sharing that she has been diagnosed with Bell's palsy – a sudden weakness in muscles on one side of the face.
The cause behind the disease, often referred to as a 'face stroke', is unknown. It's believed to affect just 0.02 per cent of young women globally each year.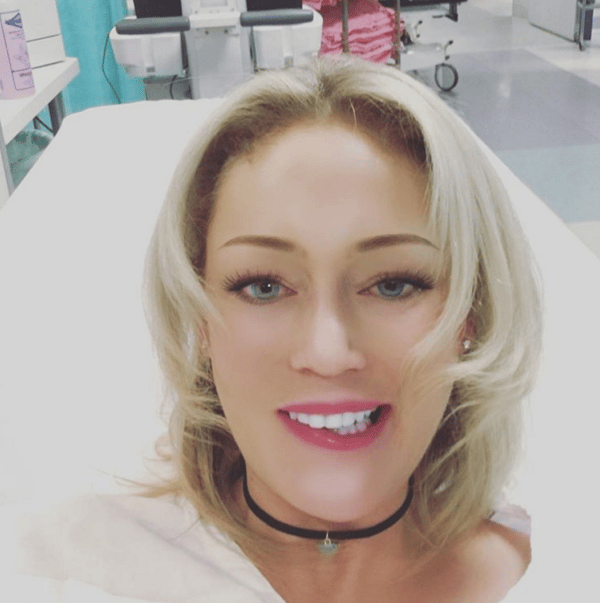 "Hello from my second home, the [Alfred Hospital ER]," Clare wrote on Instagram.
"So, I woke up with a weird feeling in my face today which got worse...Then the right side of my face kind of 'dropped' - especially the right side of my mouth which went all numb like when you go to the dentist."
Verrall said her doctor ordered her straight to ER as "he was worried I could be having a stroke".
"Turns out, not a stroke (phew! That was a bit scary.) It is 'Bells Palsy'," she wrote.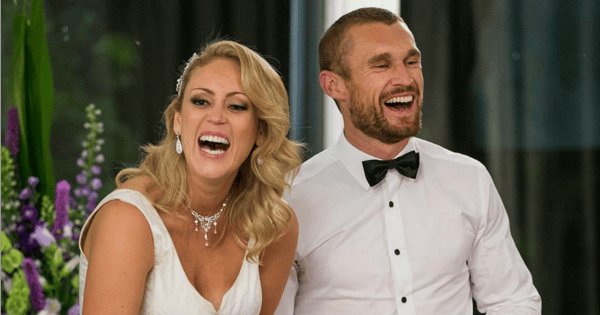 "Apparently my face will probably stay like this for 3-6 months. Awesome...So this is my smile now apparently as the right side of my face isn't really working. Sexy!!"
Despite the terrifying experience, Clare has maintained the fun-loving and bubbly spirit that won her fans during her time on the reality TV show.
LISTEN: Laura and Tiffany from The Binge on why the experts let us all down during the 2017 MAFS finale.
Explaining how much she is "winning at life", Clare wrote, "I also can't really close my right eye properly so I have to tape it shut at night [and] wear an eyepatch".
"I can't feel the right side of my lips or tongue so I dribble when I drink my water & slur when I talk."
Clare isn't the only other recognisable Australian face to suffer from the condition: in early 2014, PR guru Roxy Jacenko revealed she also had the condition.
The disease weakens the muscles on one side of the face, usually due to swollen facial nerves, due to infections or autoimmune responses.
Although there is no known cure for Bell's palsy, Roxy told Mamamia at the time that she was treating the condition with medication and acupuncture.
"I was very lucky that the steroids reacted swiftly as did the acupuncture and its really very minimal and unnoticeable now," she said.
"I can see it, but I doubt many other would notice unless I pointed it out."
We wish Clare all the best in her recovery!
Do you know anybody who has suffered from Bell's palsy?