If you're already struggling to get through this midweek hump day and live in Sydney, there's some more bad news coming your way. Because if you happen to travel through Circular Quay on your daily morning commute, there's a good chance you walked straight past $16,000 of cold, hard, no-strings-attached cash last week.
Take a second to process that information if you need, we'll wait right here.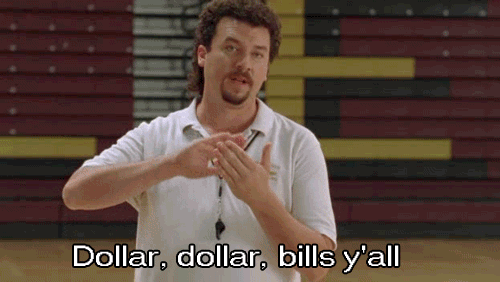 The experiment, which was initiated by Australian savings and cashback site Cashrewards last Thursday, consisted of a two-metre board with the words "Get Cash" emblazoned in the middle being set up on the eastern side of Circular Quay.
And if that wasn't clear enough, every last inch of the board was covered in $16,000 worth of $100 notes.
Talk about an obvious sell.