Most beauty counters and YouTube videos would have you believe you need approximately 37 and a half beauty products to get your face ready in the morning – and that's before you've even thought about makeup.
Thanks to Renee Moore, that's no longer true.
The Aussie mum has created a clever skin product that combines five separate products into one handy sized bottle and cuts your morning beauty regimen down by half. At least.
Say hello to Cinch Skin Face Cheat, $39.99.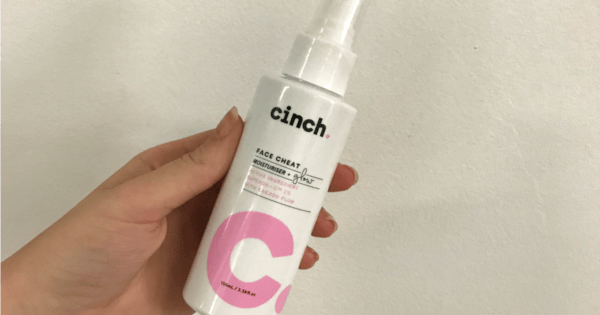 Image: Brittany Stewart
"Women would constantly tell me that they didn't have time to use a daily moisturiser, let alone a serum or a primer," Moore says.
"That would always shocked me as I was always a seven-products-at-once kind of girl! I never really understood that 'no time for skin' thing until I become a mum.
"Although I always made time to put on a moisturiser and a little bit of makeup, I struggled to apply my seven step routine."