Christmas is the most wonderful time of the year.
The lights of the Christmas tree are twinkling. The carollers are carolling. Love Actually will be on TV.
And it is perfectly acceptable to pretend it's winter.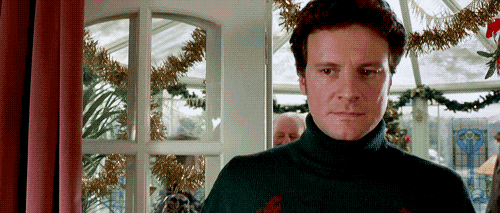 Nailed it. Image via Giphy.
Until recently I believed that it was impossible for anything or anyone to burst my Christmas bubble. A perfect Christmas balance had been reached and I was merry and bright.
...That was, until my husband was turning the lights off on the Christmas tree and a killer spider fell viciously jumped onto his back. Said spider was a huntsman and he was big.
In the moment, I naturally offered my husband no support, ran away and screamed that "Christmas was ruined".
I love my Christmas tree A LOT. I dedicate an abnormal amount of time to putting it up and I spend way too much money on decorations that perfectly fit my Christmas theme.
So learning that my tree had been invaded by an eight-legged creature was news that hit me hard.