Yep, you read your calendar right. It's officially December, which means work Christmas party season has begun.
Along with memorising all the reasons you shouldn't get too drunk this year, there's also the almighty task of finding the right outfit to wear to your lunch/dinner/game of lawn bowls/painful barbeque in which you're forced to make small talk with the finance team.
But you can stop your worrying and internet trawling right now, friend, because we've found some pretty fantastic work-appropriate festive frocks for you. And they are all UNDER $100.
1. Runway Scout Final Song Dress, $89.00.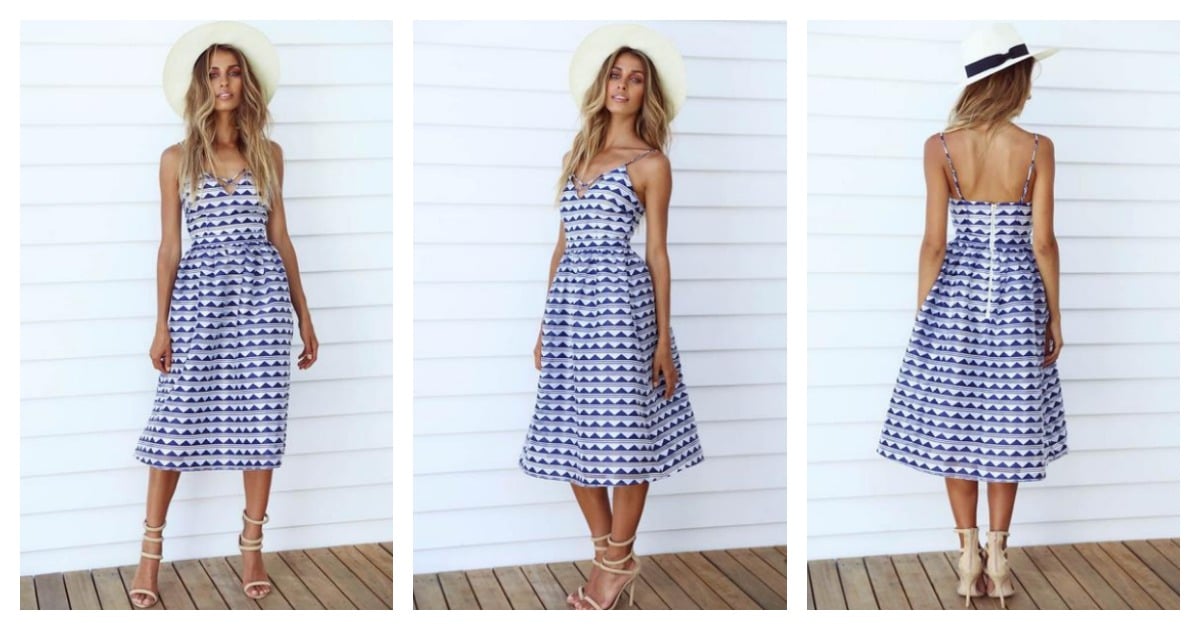 It's summery, yet sophisticated. Simple but stylish. Perfect for that long lunch that runs late into the afternoon.
2. Topshop Patchwork Cold Shoulder Dress, $71.00.