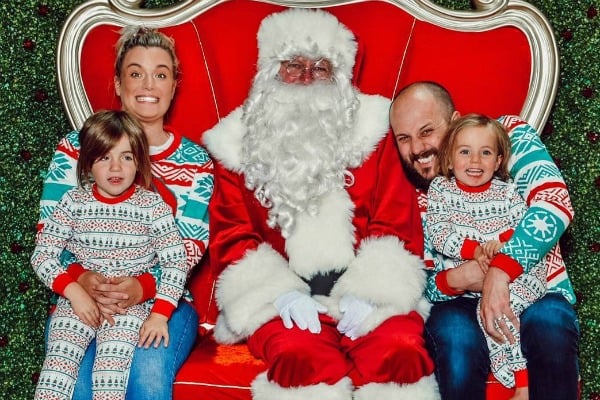 Christmas can be that time of year that just gets people into a complete frenzy and sometimes cause more anxiety and financial stress than it's worth. We forget what this time is truly supposed to be about, and get caught up on the "things" rather than the meaning.
I used to work in a bank and nothing made you see that pressure and stress people put on themselves more.
I thought I'd put together some of my own practical tips on how you can save yourself some money and sanity this Christmas. Some might seem simple, but just a little reminder that sometimes it's not all about what your giving, but the love and heart that goes behind it.
1. Set a budget.
I feel like people just go insane at Christmas and don't even think or look at how much they're spending. Set a budget for your gifts and for what you plan to spend on food and entertaining, and stick to it. If you're going above, then adjust your purchases. Don't forget Christmas isn't JUST about gifts, it's about family and spending time. Oh, and something about Jesus, I think?
2. Make your own Christmas cards.
I know I would rather receive a hand-written card then some generic store-bought card. Wear some funny outfits and take a family photo for a giggle, or get crafty and let the kids be involved. Blank cards and craft supplies are cheap as chips at major supermarkets and discount stores.
3. DIY wrapping paper.
Craft paper. It looks like it's straight out of a Pinterest photo. Just ad some cooking string and you're a regular artsy-fartsy mummy blogger! We have a huge rosemary bush, so I like to add a twig for effect.
4. Don't buy for everyone.
When I worked in a bank I used to be blown away by the pressure and stress Christmas causes. The list of people some were buying for.
Since when does your cousins wife's brother's dog need a gift? In fact why does any adult, outside of maybe your partner, even need a gift? Buy for the kids! If there's a tonne of grandkids, then Kris Kringle that shit! The money is better spent on the food you'll eat on the day, trust me!