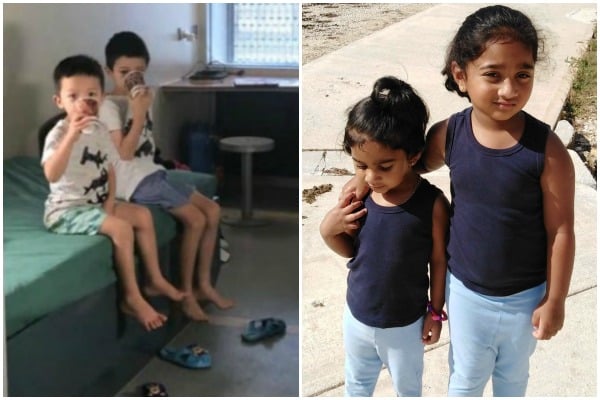 Feature image: Twitter @billbirtles/Gloria Zeng and AAP.
It's taken a group of Australian citizens potentially infected with coronavirus for much of the country to wake up to something refugee advocates have been shouting about for years: the abysmal living conditions on Christmas Island.
For those who aren't familiar with the background, the island's Australian immigration detention centre opened in 2003 and has ever since been the scene of repeated unrest.
By 2010 it was holding 2,208 asylum seekers in detention and by 2013 it was exceeding its "operating capacity" by hundreds.
WATCH: Meet Hani Abdile. She spent 11 months on Christmas Island. Post continues after video.
There were brawls, protests, a frightening number of suicides and hunger strikes. Time and time again, the people there protested about the living conditions.
In 2014, doctors reported to the ABC that children in detention were "showing physical health problems like rotting teeth and fungal infections, along with developmental and mental health problems".
An Australian Human Rights Commission report talked about the "harsh and cramped living conditions" and about children and their families describing detention as "punishment for seeking asylum".