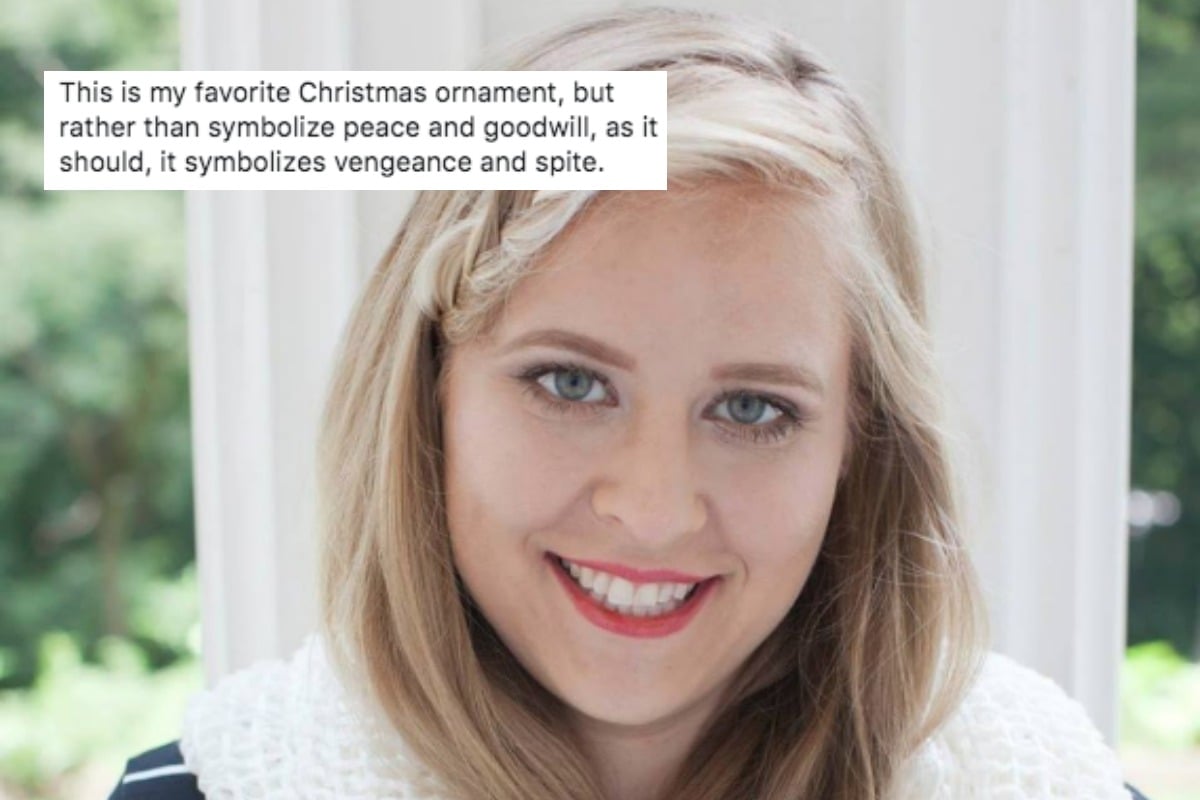 Ahh Christmas, the most wonderful time of the year.
…Unless you work in retail. In which case it is quite easily the worst time of the year.
A time of year which might even make you despise the human race altogether.
You work the public holidays, you're constantly run off your feet and everybody's stressed, rude and demanding. Especially the customers.
But it's not like hospitality where you can simply mess with a rude patron's food if they arc up at you (I mean, what? We would never condone anything like that).
So how do fed-up retail workers get their revenge?
Well, here's a little inspiration thanks to a former retail employee who executed quite possibly the best petty revenge plot we've ever heard, and that, rightly so, the internet is obsessed with.
There are two types of Christmas people. which one are you? Post continues after video.
Enter: The Star of Vengeance, a dish served cold by Sarah Bélanger Demaneuf.
Seventeen years ago, US woman Sarah was working at a retail store when she encountered a particularly difficult customer.
She's posted the full story, in all its glory, to Facebook and well, we'll just let you read it for yourself:
"I just can't get into the holiday spirit until I post this. Have a vengeful Christmas y'all!!" she began.
"This is my favourite Christmas ornament, but rather than symbolise peace and goodwill, as it should, it symbolises vengeance and spite," she posted with a picture of a gold star Christmas ornament.