The festive season is here – and unfortunately, with Christmas cheer, comes serious spending.
Last year, Aussies spent on average $539 on Christmas gifts alone, a figure which is expected to rise this year.
Believe it or not, though, it is possible to remain financially savvy during the holiday period and to avoid a credit card hangover for months to come.
Here are our top tips to stay out of debt this Christmas.
Make the most of budgeting apps.
It's important to set a budget before you start dreaming about what your perfect Christmas will look like. Work out what you can afford and know the maximum amount that you should spend.
Categorise your spending to ensure you don't miss anything. It's easy to factor in things like food, drink and pressies, while forgetting additional costs such as the travel expenses when visiting relos.
Budgeting apps are great for this. ASIC has created TrackMySPEND, which allows you to set up a spending cycle and spending limit to which your expenses can be added.
Pocketbook is another budgeting app that syncs with your bank account and categorises your spending, which allows you to identify areas that you can cut back on.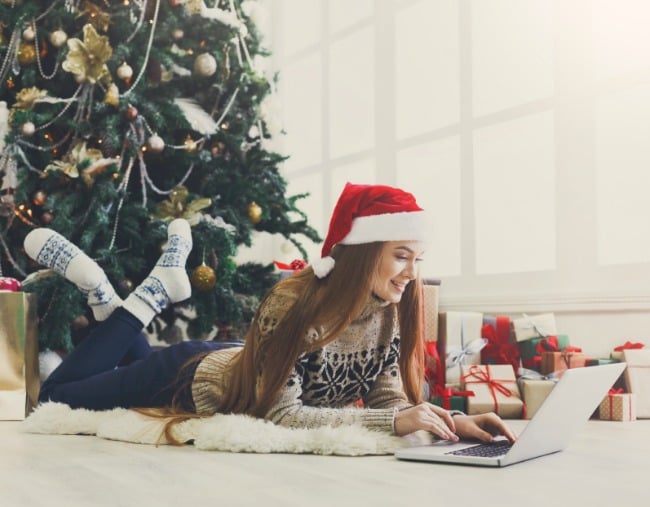 Have a specific shopping list. 
Just as Santa is organised and checks his list twice, so should you. Write a list of all the people you need to give gifts to and what you want to buy them.
If you aren't sure of what to get them, write a dollar amount that you're willing to spend on each person - this will prevent impulsive purchases and overspending.
Shop with a purpose.
Be sure to shop around for the best deals and don't buy something for the first price that you find. Online prices can be up to 10% cheaper compared to when you buy in-store.
Try to shop as early as possible, as most deals aren't offered close to Christmas. If you leave all your shopping until the day before, you could miss potential saving opportunities.
Leaving it until the last minute will mean that you'll feel stressed and rushed leading to impulsive purchases that'll exceed your budget.
Consider a Secret Santa approach to gift giving at work and with your family; it'll save you time and money
LISTEN:'Tis the Season to be Stingy, Holly and Andrew interview Stay at Home Mum Jody Allen about how to save money this Christmas on food and presents. Post continues after audio.

Take advantage of free shipping.
Free shipping is another way to save money. Some websites will require you to spend a certain amount to get free shipping, while others will offer free shipping on any purchase.
Avoid the temptation to spend more solely for the purpose of obtaining free shipping and check multiple stores to ensure you are getting the best deal. Also check out finder.com.au for a list of free shipping promo codes.
Be smart with your plastic.
Credit card debt seems to be synonymous with holiday spending. 36 percent of Aussies use a credit card to pay for Christmas presents, and the average credit card debt after the holiday season is $1,666, according to ASIC. It's important to be informed as to which credit cards will benefit you the most.
Some zero percent purchase rate cards will allow you to make purchases without paying any interest for a set period of time, which could greatly reduce your interest costs.

Rewards cards can offer you points for each purchase that you make, and these points can be used to redeem a range of rewards such as flights, accommodation and even fuel vouchers. If the rewards offered are something that you can benefit from, then a rewards credit card could come in handy this festive season.
If you want the option of having a credit card in case of an emergency or as a last resort option, some credit cards offer no annual fees and have competitive purchase rates, which minimises your ongoing costs.
Bessie Hassan is the Head of PR and a Money Expert for finder.com.au. 
What are you holiday saving tips? Share the love and tell us below!