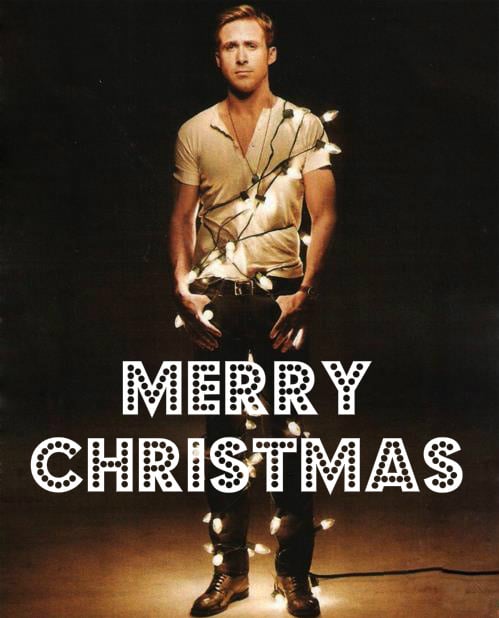 How's that Christmas shopping going?
Kudos to you if you've done it all, but if you're anything like us you've bought a few presents but mostly just ended up buying things for yourself.
Hey, who can help it that the sales now happen before Boxing Day? Or that Mecca stocks irresistible… everything? Read on for 11 DIY ideas that you won't be embarrassed to hand out on Christmas day.
1. Studded Rope Bracelet.
Tutorial here.
If the last piece of jewellery you made was macaroni necklace in Year 5, do not throw in the jewellers towel. Even a 5th grader could knock this one up. Standby Bunnings, Stand. By.
2. Animal Bookends.
Tutorial here.
I have a nephew who is obsessed with dinosaurs so I am definitely going to make these for him this year. If you don't have old rhinos or T-Rexs around the house you can pick cheap toys up from second hand stores or $2 shops.
3. Or Animal Jars.
How to make instructions here.
With kids comes a lot of stuff, you'll be winning with parents if your present not only doesn't take up space but actually stores things too.
4. Dip Dye Candles.
 Tutorial here.
You make these dip dyed ones with that slow cooker you never use and crayons, FUN.
5. Stuffed Animals.
Tutorial here.
If you've got little people in your life, chances are you've got a couple of wacky drawings proudly displayed on your fridge. A fun idea from the queen of craft, Martha Stewart, suggests you turn those drawings into real life monsters.
6. Fox Eye Mask.
Via A Pair and a Spare.
Who doesn't need more shuteye? Tutorial here.
7. Gold Leaf Notebooks.
Instructions here.
This is probably the easiest of them all – all you do it buy some gold leaf and layer it over a notebook. The perfect gift for the list-makers and note-takers in your group.
8. Paint Dipped Utensils.
Tutorial here.
An excellent idea for a foodie friend or relative. Pick up a bunch of spoons from your local supermarket or Ikea and dip away.
9. Terrarium.
Instructions here.
You put rocks into a glass jar and by some gardening trickery they turn into tiny mushrooms, who wouldn't want that for Christmas?
10. Confetti Frames.
How to instructions here.
I'm no Martha Stewart or anything but I reckon that these would look even better with a photo inside to help personalise the gift.
11. Flavoured Sea Salt.
Instructions here.
Because nothing says I am broke 'Merry Christmas' quite like rosemary flavoured sea salt.
If all that fails you could try baking something or just wrap yourself up in Christmas lights, and be the gift.
What could possibly go wrong?