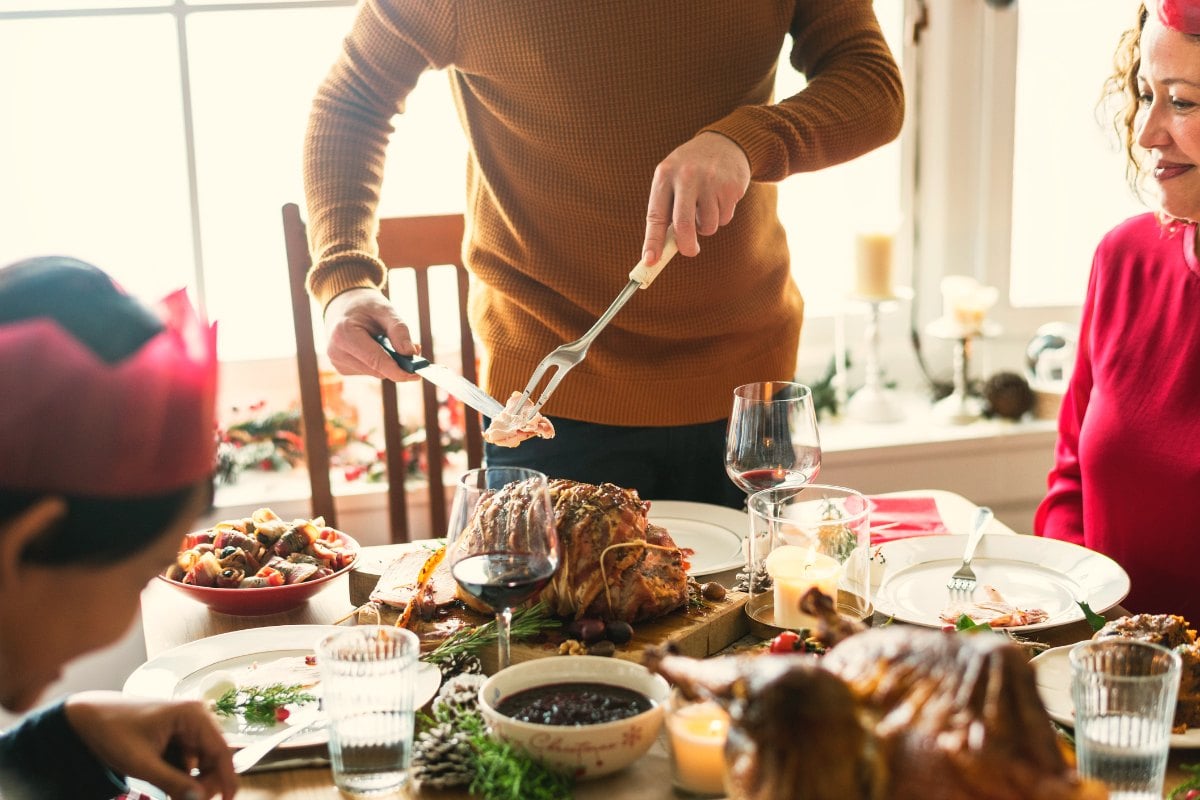 It's officially 21 days till Christmas and while most of us are eagerly doing our Christmas shopping and prepping festivities for the big day, this isn't the case for everyone.
A mum, Sophie, has posted a controversial dilemma in a Facebook group and asked members whether her family should cook some of their own pets for Christmas dinner.
"Apologies in advance if this is a sensitive topic," she wrote.
"We have had a rough year financially, I've maxed out my Afterpay account and our budget doesn't permit our usual big Christmas dinner.
"We live on five acres and have loads of chickens, a goat, and a pet pig baby. Would [it] be wrong to cook them for Christmas? Not the goat, just two of the chickens and the pig?
Sophie also asked whether she should consider telling the children.
"Should we avoid telling the kids and replace them when we are more financially stable, or be honest and use this as a learning opportunity to teach them about finance and the food chain?" she wrote.
"Thank you and please no judgement."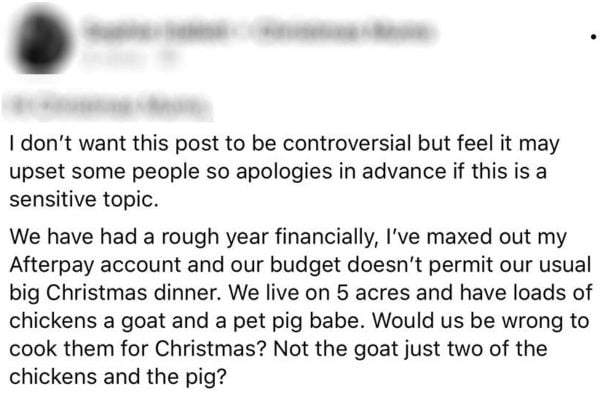 While the responses were varied in the comments, most believed there was nothing wrong with the family eating their farm animals for Christmas. However, their opinions differed when it came to whether she should tell their children.
Some said that since her kids lived up on a farm, they were probably already aware of the origins of their food.
"Kids who grow up on property tend to know about the circle of life and where their breakfast bacon comes from so you're probably safe," read one comment.
"Tell the kids, it's part of life," wrote another.
"We knew as kids that the lambs we ate used to be the ones we fed and played with at our uncle's farm."
While others advised Sophie to keep her plans hidden from the children.
"My nana killed and cooked my mum's pet pig and she is still upset about it at 63 years old," one wrote.
"I feel like it would be too sad and not fair to tell the kids," wrote another.