Around this time last year, as I scrolled absent-mindedly through Facebook, I stumbled on a meme that spoke directly to my soul.
In fact, it wouldn't be an overstatement to call it the most relatable thing I've ever seen on social media.
Here it is: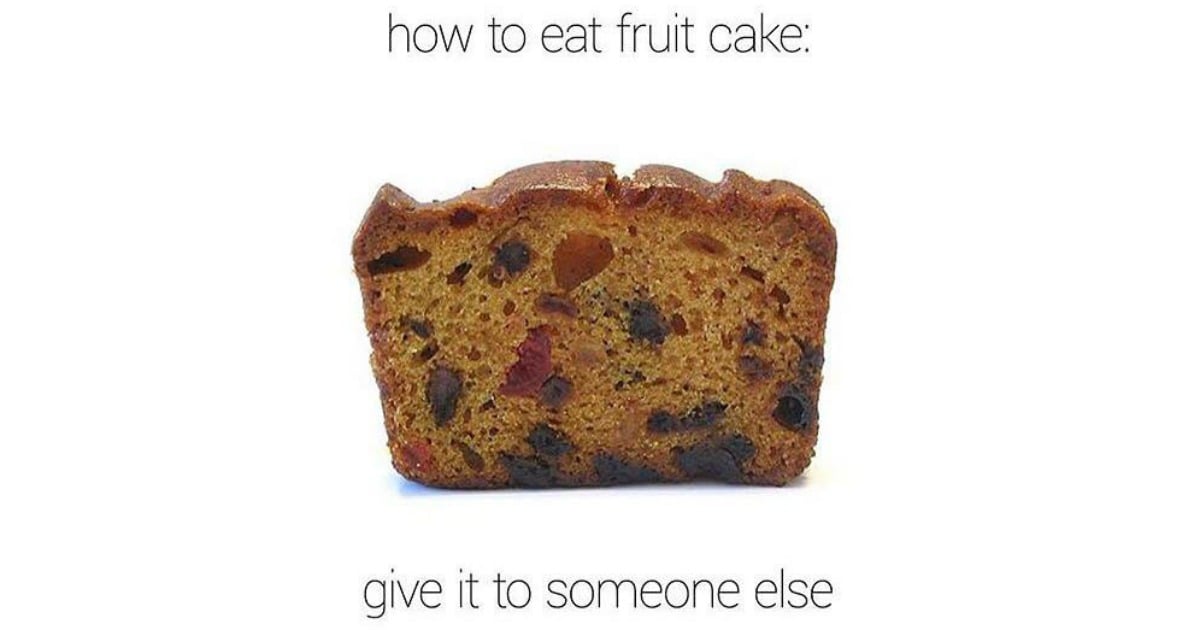 Ugh, fruit cake — it's right up there on my 'terrible foods' list, along with Christmas pudding and fruit mince pies.
Which presents a rather unfortunate dilemma each Christmas, because apparently I'm the only person in the whole wide world who doesn't froth on festive desserts stuffed with sultanas, raisins, currants and other weird dried fruits.
...Or am I?
My recent internet travels suggest I'm not the only one who's not too keen on the traditional Christmas sweets spread. The anti-Christmas dessert uprising is nigh, my friends.
When I shared the fruit cake meme on my own Facebook, for instance, there were a couple of detractors — one of whom labelled me a "monster" for my stance, which was a bit of an overreaction to be honest.
But overwhelmingly, it was clear the fruity festive staple is not quite as universally beloved as it wants you to think it is.
Neither are (shudder) fruit mince pies.
LISTEN: Speaking of Christmas oddities, we compare Melania Trump's White House Christmas to Michelle Obama's. Post continues after audio.