The first titters can be heard in early November: "The year is just slipping away, isn't it? Let's try and catch up… well, before Christmas at least."
By December there is more urgency to the request: "We WILL catch up before Christmas, won't we?"
And by mid-December, when the festive hysteria has well and truly descended, the invitation is delivered with a twitch of the eye and a slight shudder: "Ok, let's try – try – and see each other before Christmas."
It's madness, people, pure madness. My normally humdrum weekly schedule has exploded with inconvenient coffee dates, annoying mid-week dinners, and bleary Sunday morning breakfast catch-ups.
Friends I have literally not seen all year are emailing me all like, "BUT WILL WE SEE EACH OTHER BEFORE CHRISTMAS?"
Guys, chill. There is life beyond Christmas.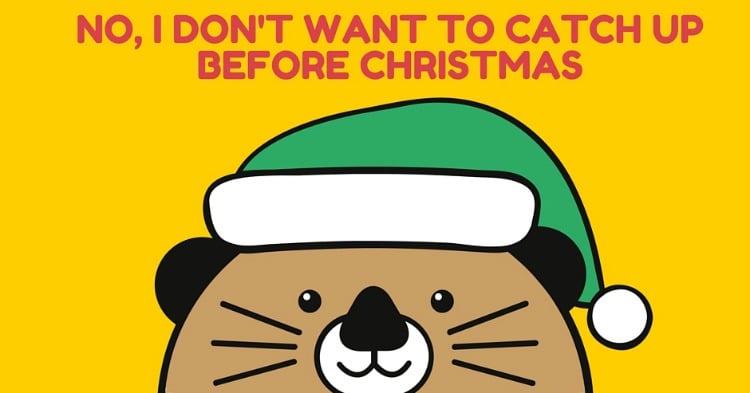 I mean, you do realise this is the most impossible time of the year to catch up, yeah?
This is the time of year that (on top of our usual commitments) we are attempting to squeeze in Christmas shopping, party planning, gift wrapping, work celebrations, and extra gym sessions to try and mediate the excessive amounts of emergency wine we're consuming to cope with all of the above.
So here's a suggestion: the next time somebody airily throws out the suggestion you catch up before Christmas, say no.