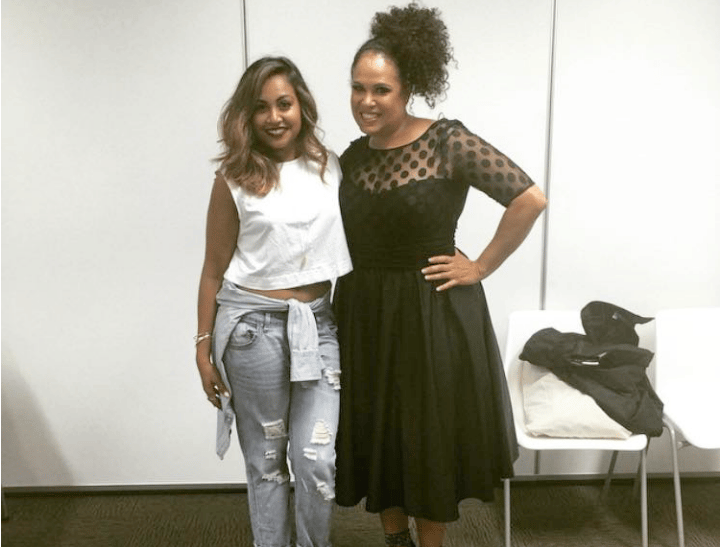 "I am so proud of you for coming out and telling everyone how it is."
Christine Anu has leapt to Jess Mauboys' defense following the controversy surrounding Mauboy for not performing the Australian national anthem at Melbourne Cup on Tuesday.
In a lengthy Facebook post, the 45-year-old singer and actress described Mauboy as "sunshine on a rainy day", praising her for being honest with the Australian public about the pressures of the entertainment industry.
Watch Jess Mauboy singing the national anthem at the NRL Grand Final last month (post continues after video):
Anu took the opportunity to remind everyone of the extreme pressure entertainers are put under when they are contracted for big performances.
"The public and media never remember or write about the mechanics. They only ever remember, taunt and criticise the performer for their wardrobe, how they performed, forgotten lyrics, etc."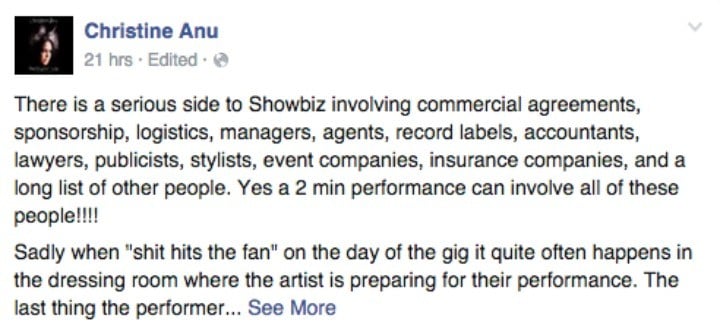 The Facebook post comes after Mauboy explained to News.com.au that she suffered a panic attack moments before she was due on stage to sing.