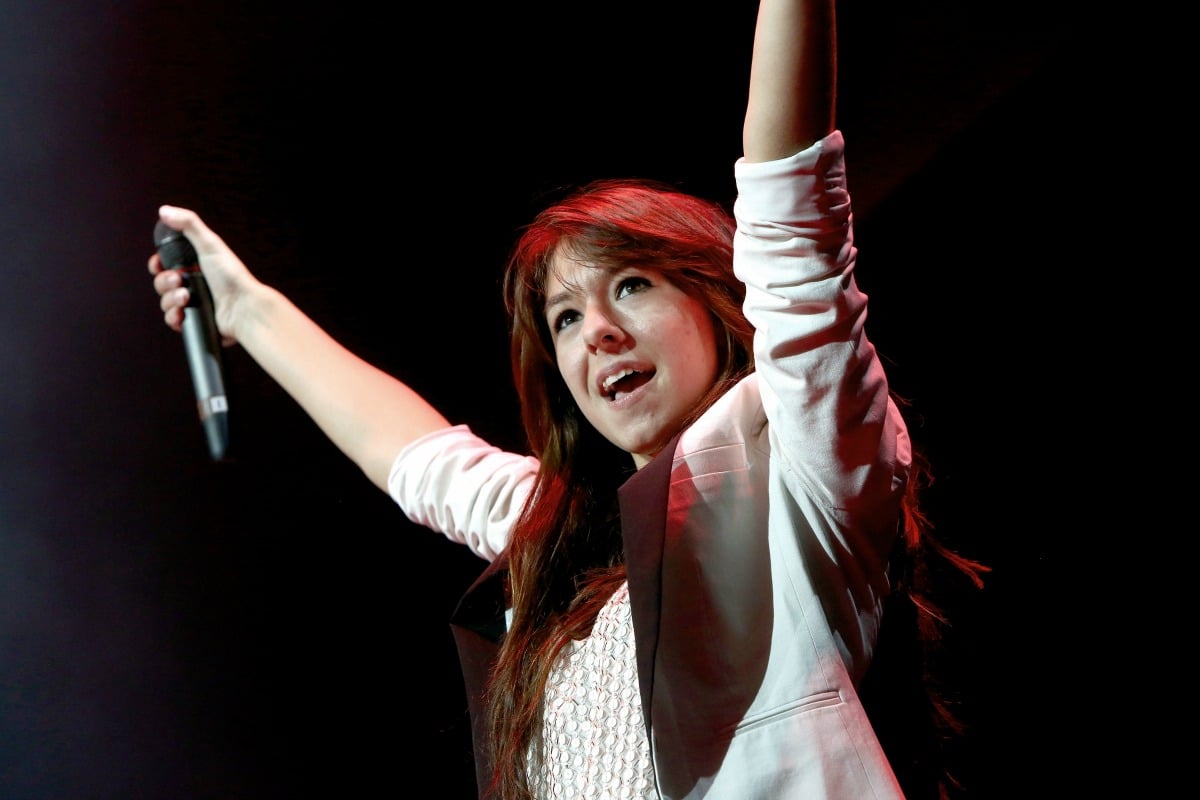 From her Sonic the Hedgehog-themed bedroom, 15-year-old Christina Grimmie uploaded a video of herself singing on to YouTube.
Her rendition of Celine Dion's 'My Heart Will Go On' quickly went viral, just like all the other covers she had posted.
And it was one chance viewing by superstar Selena Gomez's mother, Mandy Teefey, that would launch the aspiring singer's career.
Grimmie rose to fame after appearing on The Voice in 2014, blowing the judges away with her cover of Wrecking Ball in the blind auditions. Watch her audition here. Post continues after video.
Mandy encouraged her husband Brian Teefey, who was already presiding over step-daughter Selena's career, to reach out to the teenager.
From there, things took off. Grimmie flew to California for a month of vocal lessons before beating the likes of Justin Bieber and Rihanna in a 2011 YouTube contest.
Later that year, she released her EP, Find Me, and appeared on the Ellen DeGeneres Show.
Her star was truly on the rise. She toured with Gomez, her YouTube channel reached two million subscribers and she released her first studio album, With Love.
But her biggest breakthrough came when she was entered US TV talent show, The Voice. In the blind auditions, she sang Miley Cyrus' 'Wrecking Ball', convincing all four judges – Adam Levine, Blake Shelton, Usher and Shakira – to turn their chairs.
After choosing Maroon 5's Levine as her coach, she ended up placing third in the competition.
As her popularity increased, Grimmie stayed connected with her fans. They were the ones that had made her famous, after all.