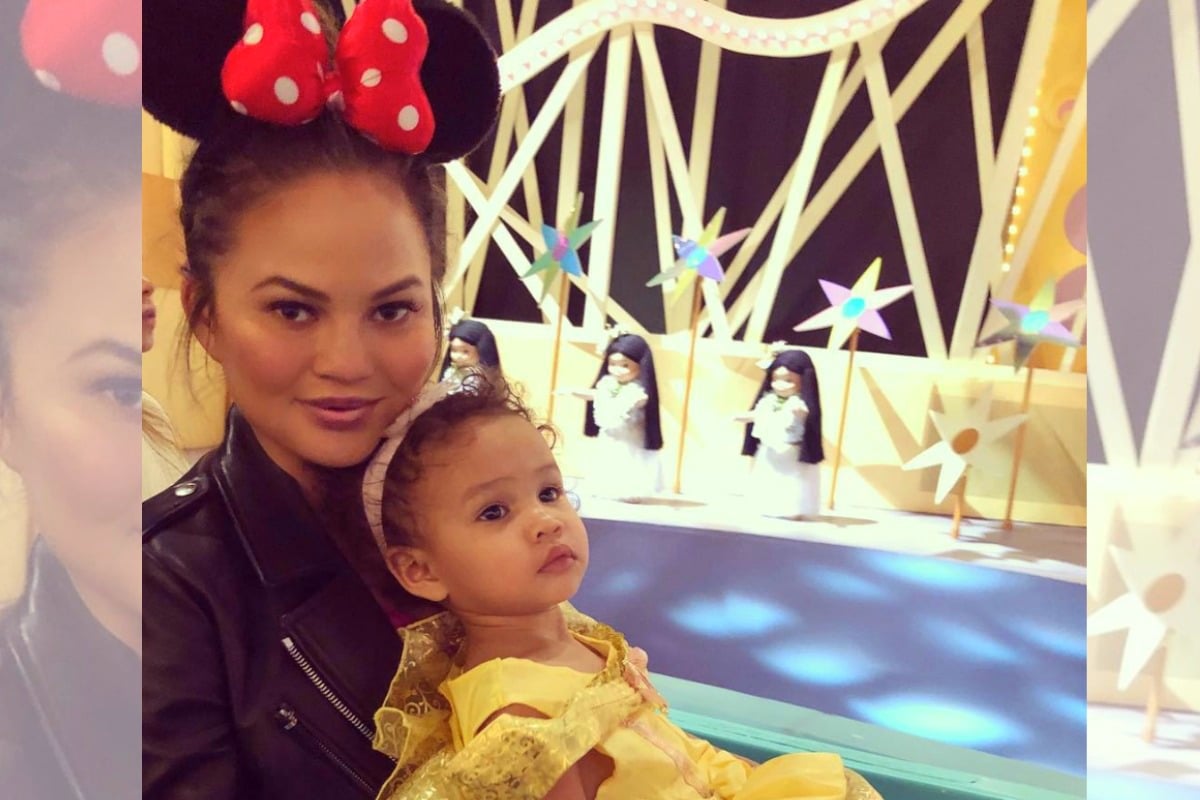 Mother-of-two, supermodel, and refreshingly-honest-teller-of-truths, Chrissy Teigen, has shared a video on Twitter that every parent since the beginning of time will relate to.
The footage shows Teigen leafing through a menu – but it's a menu with a difference. It's a menu of food specifically designed for her number one customer, two-and-a-half year old daughter with husband John Legend, Luna.
And hand-made by Teigen herself.
Yes, absolutely fed up with wondering what Luna would like to eat each night, Teigen has tried to take the guess-work out of meal-times, by creating a laminated, one-recipe-per page, book for her daughter to choose from.
The video starts with the caption: "Trying to get Luna to eat by being psychotic", and nothing more relatable about being the mother of a food-fussy toddler has ever been written.
I made a restaurant for my 2 and a half year old pic.twitter.com/bqQ40bFQ4F

— christine teigen (@chrissyteigen) December 18, 2018
Teigen's efforts are relatable in so many ways. Firstly, as every parent knows, toddlers are fussy, and the chances of them eating what you've prepared for them decreases with every minute you spend making that meal.
Secondly, the menu of multiple options is merely a pictorial representation of what happens in millions of homes the world over, every single night. No matter your resolve that you will not make six different meals, a parent's need to know their child is fed and won't starve is innate, and desperation often kicks in; if they eat two bites of six different meals, that will be enough, right?
We love that Teigen took charge of the frustrating situation, and created this menu – which included prices – parenting like a boss.
So, what's on the menu from the Chrissy kitchen?
Things such as crispy fish sticks, chicken tenders, chicken spaghetti, ham and cheese 'Lunables' (a play on snack-sized 'Lunchables'), and a cheese toastie. And yes, in case you're wondering, every item comes with a side of veggies.