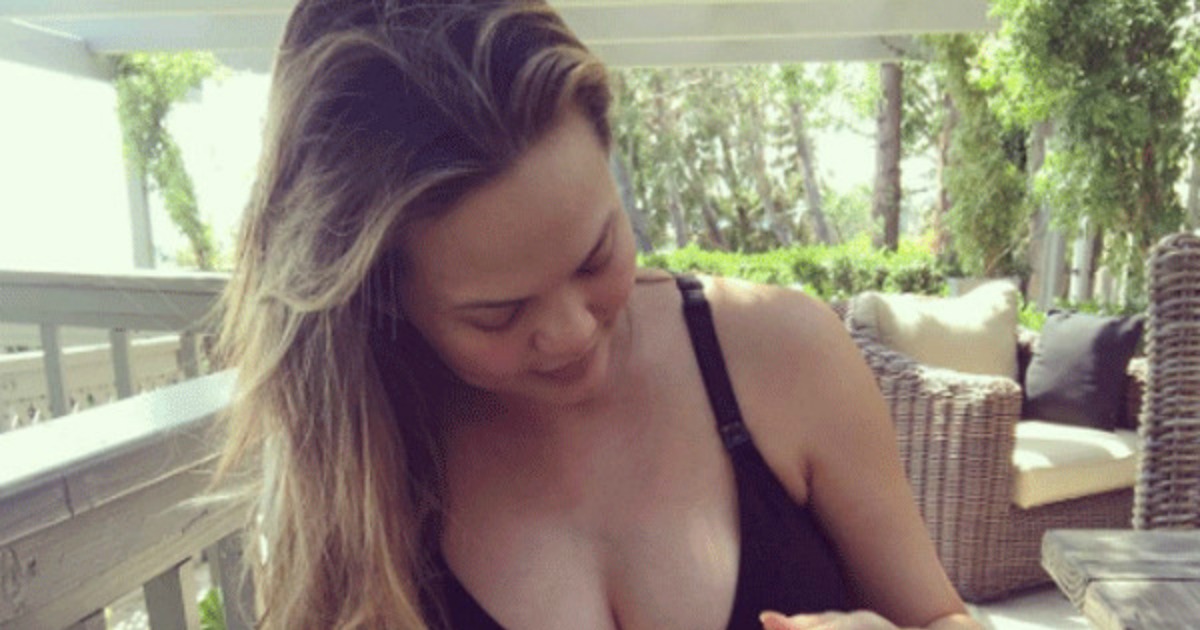 After announcing the birth of their baby girl Luna on Sunday, Chrissy Teigen and John Legend are quick to share the love.
Luna was born last Thursday and it seems Chrissy is adjusting well and absolutely smitten with her tot.
"Hi my Lulu," she captioned the image. Teigen is sitting outside cradling the bub, dog by her side and looking very peaceful.
We can't see much of little 'Lulu's' face, but  we can tell she takes after her mum in the hair department.
Although the dark locks are more similar in colour to her famous dad.
In the photo Teigen shared announcing Luna's birth she said her and husband John Legend are feeling loved up and "sleepy. Very sleepy."
What was your first thought upon seeing your new baby?