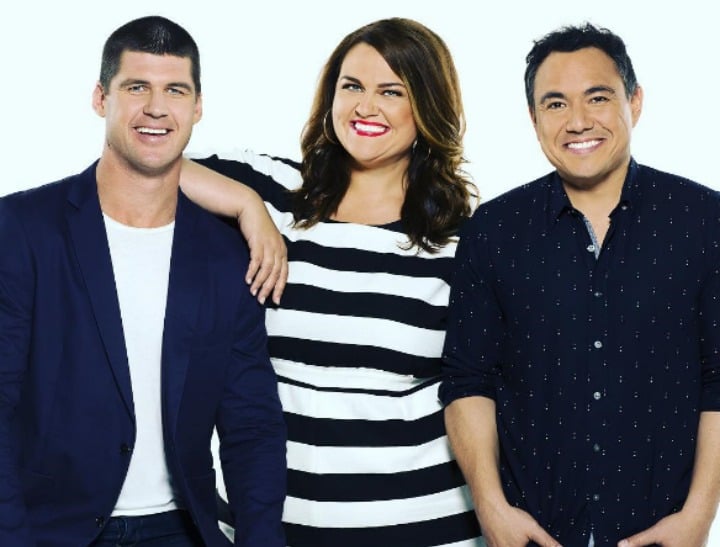 We were dancing in our seats when we heard Chrissie Swan was returning to radio, hosting Melbourne's Nova 100.
Now, Nova Entertainment has revealed the two others who will be joining her on the breakfast show.
None other than "AFL great" Johnathan Brown and "talented comedian" Sam Pang.
We all love Chrissie. Remember that beautiful moment her son surprised her on "I'm A Celebrity Get Me Out Of Here"? You should watch it. Again. And, again and again. (Post continues after video.)
In a statement, Nova Entertainment wrote:
"These three passionate and iconic personalities will deliver a daily breakfast show that lives and breathes what's important to Melbourne."
Chrissie Swan seems pretty excited about the whole gig, saying she's a huge fan of Sam Pang and, despite not being too across footy, Browny and her have already bonded over The Bachelor.
Sam Pang added his classic charm to the announcement, saying:
"I genuinely can't believe Nova gave me a job. I'm so thrilled to be working with Chrissie Swan – other than Gabi Grecko and Mark Latham I can't think of anyone I'd rather do radio with – and Jonathan Brown, who played 256 games of AFL and now he's got five mornings a week to tell me all about them."
Scroll through to see some of the best shots from Chrissie's Instagram. (Post continues after gallery.)