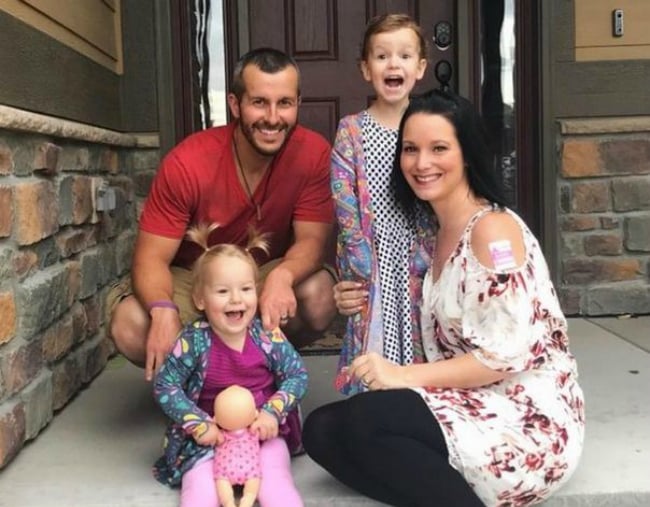 -With AAP.
1. Parents of Chris Watts claim son was in 'abusive' relationship with wife he confessed to murdering.

The parents of Chris Watts have spoken out to claim their son was in an abusive relationship with wife Shan'ann Watts, who he pleaded guilty to murdering just a week ago.
Chris Watts, 33, confessed to murdering Shan'ann, who was about 15 weeks pregnant, and their two daughters, Celeste, 3, and Bella, 4, at their family home in August.
In an interview with Colorado TV station KMGH, Ronnie and Cindy Watts said their son was once easygoing and "normal".
"He was normal, he didn't have a temper, he was just easygoing like his dad. He's not a monster," Cindy said.
The couple claimed their son changed when he married Shan'ann, alleging they had an abusive relationship and Shan'ann had isolated Chris from his family.
"It was a very hard relationship," Cindy told KMGH. "It was a very hard relationship with her as far as I'm concerned. I couldn't do anything right."
The Denver Post reported Cindy as saying her son was "railroaded" into his guilty plea.
"I know he confessed, but he was railroaded into it. I want him to take back the plea deal."
Cindy believed the story Chris told his father, that he killed his wife after discovering that she had strangled their two daughters to death.
She said she believed Chris' attorney's were not acting in his best interests, and were only focused on saving him from a possible death penalty.
Shan'ann's family released a statement to Denver7 calling Chris' parents' claims "hurtful and inaccurate".
Chris was arrested on August 15 and charged with murdering Shan'ann, Bella and Celeste.
Watts was arrested on August 15, just hours before police announced they'd discovered the bodies of Shan'ann, Bella and Celeste on the grounds of the oil field where Chris worked. The girls had been submerged in crude oil vats, while their mother had been buried in a shallow grave nearby.
After speaking with his dad, Watts told authorities he flew into a rage after he saw that Shan'ann was "actively strangling" their youngest daughter. Their eldest was already "sprawled" and "blue", he alleged.
But earlier this month Watts plead guilty to three counts of first-degree murder, two counts of first-degree murder where the victim was under 12 and the killer was in a position of trust, one count of unlawful termination of pregnancy and three counts of tampering with a dead body.
He is able to withdraw his guilty plea before sentencing on Monday, but only if he could show a fair and just reason.
2. Three Melbourne men found guilty of plotting a Christmas Day terror attack.
Breaking: Three Melbourne men have been found guilty of plotting a Christmas terror attack at major city landmarks in a jihad-inspired plan to inflict mass carnage https://t.co/wt2kCPmj5H

— The Sydney Morning Herald (@smh) November 14, 2018