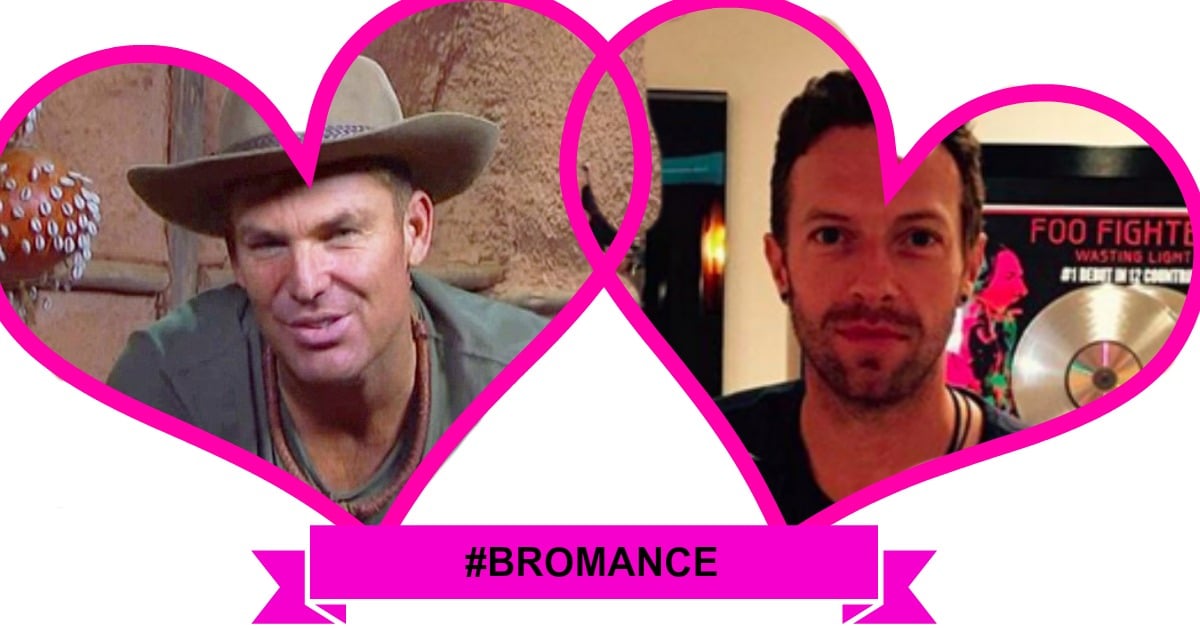 In an upset to match that time Ganguly refused to walk at the Indian Premier League in 2008 (I have no idea what I just wrote), Shane Warne, 46, has been ousted from the I'm a Celebrity… Get Me Out of Here! jungle.
The former cricketer was a favourite to take out the whole damn show, so he and his fellow internees were somewhat surprised by the development.
But perhaps one of the most surprising turn of events was that it turns out Warne wasn't just name-dropping when he claimed Coldplay's Chris Martin as one of his best mates.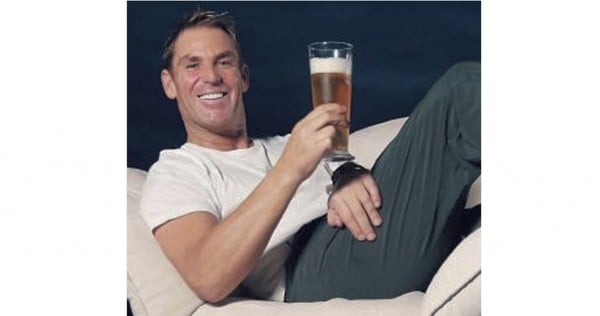 Martin made him a video message to mark the occasion, displaying intimate Warnie knowledge.
"I'm sending you a message of love and support," said Martin.
"I have been living out here in the jungle on my own for a few weeks in solidarity with you. I hope you get out soon cos I'm desperate for some cake. Anyway, I hope you're doing great. At least your cell phone bill will be a bit less this month."
It's not all bad news for Warnie now that he's out of the jungle. There are lots of things he can now do that the jungle precluded.
Firstly, he can resume his regular diet.
Time to do 5 hours of Radio back to Australia re #ImACelebrityAU ! I've smashed a pizza, Spag Bol, Hot Chips, chocolate & now more chips !!

— Shane Warne (@ShaneWarne) March 9, 2016
Second, he can finally take Carmen Electra out and show her a good time. He's already planned how he'll pursue the pneumatic American – he's taking a softly softly approach.
"I will start with a drink and see what happens from there," he told News Corp.
"Baby steps first. I'd like to keep some things a little bit private because I don't normally try to hook up with someone on national TV."
That's true. I mean, his affairs do eventually make it to TV — usually A Current Affair — but he's yet to make it onto a celebrity dating show. Although perhaps after this experience he'll be up for it?
Nothing could be harder than the challenge he faced before being evicted: holding a massive baboon tarantula. These things eat scorpians, mice, and other spiders. *shudder*
Watch Warne's ordeal… post continues after video.
Warne has said he hopes people don't make fun of him for crying on TV.
"I hope people don't think that I was a dick, carrying on like a two-year-old. People saw me as vulnerable as I've ever been my entire life. You can't push me or test me in anything other than that. I've never reacted like," he told News Corp.
Well, if anyone does think Warnie's a dick, it's probably not because of that. I challenge anyone to hold that spider without crying, or at least weeing in their pants a little bit.