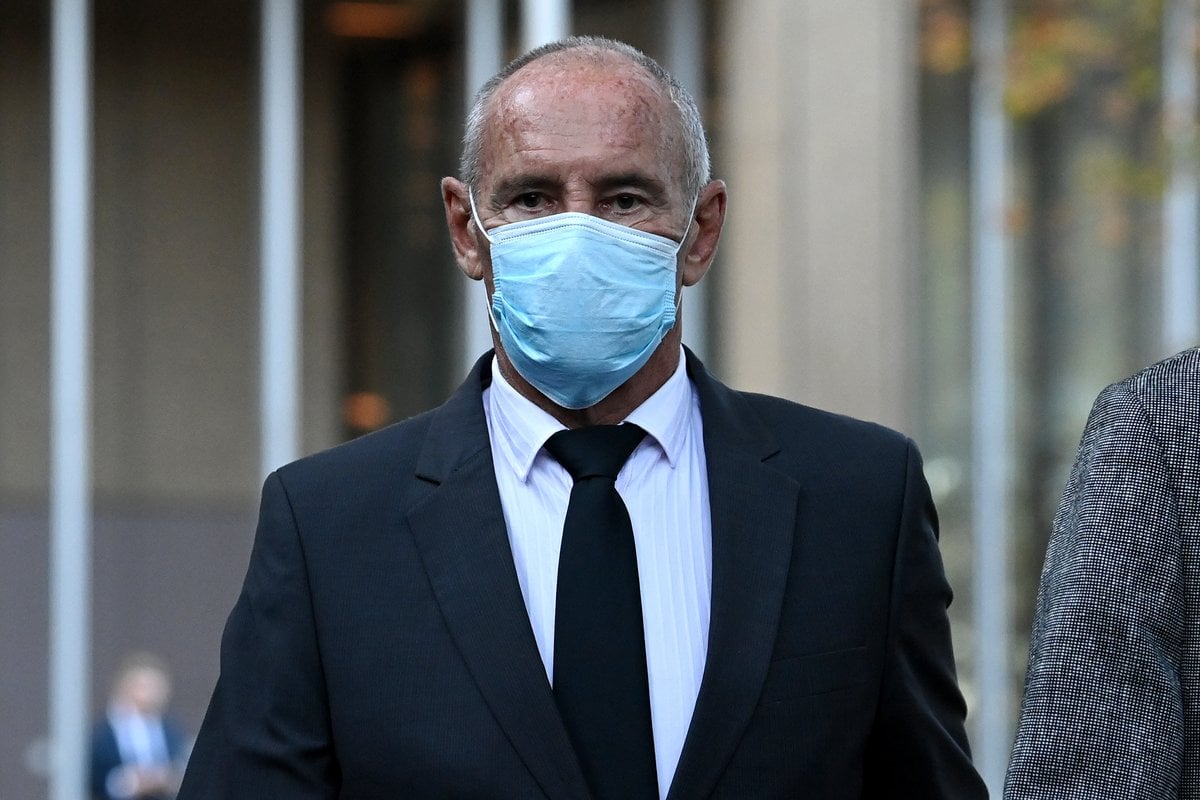 Warning: This post details alleged abuse and may be triggering for some readers.

Four decades after his wife's disappearance, Chris Dawson is currently standing trial for the murder of mother-of-two Lynette Dawson.
The 73-year-old former teacher and rugby league player has pleaded not guilty to his wife's murder. However, the Crown alleges he killed Lynette and disposed of her body to be in a relationship with his former student, known during court proceedings as JC. She cannot be identified for legal reasons. 
33-year-old Lynette vanished from the couple's Bayview home in Sydney in January 1982. 
The judge-alone trial has continued for over a month, with the NSW Supreme Court hearing from Dawson's former student and brother-in-law, among other witnesses. 
Here's the latest from the trial:
The Teacher's Pet podcast creator denies enticing Dawson witnesses.
Investigative journalist Hedley Thomas has rejected allegations he influenced potential witnesses in Dawson's murder trial by discussing potential movies or miniseries about the case.
Giving evidence in the NSW Supreme Court on Tuesday, Thomas, who produced The Teacher's Pet podcast on Lynette's disappearance, said talk of witnesses playing a role in an upcoming production was merely banter during interviews with them.
"When you held out those deals to them… you appreciated that that would be attractive to them?" asked Dawson's barrister Pauline David.
"Possibly to some, but it might have been very unattractive to others who were introverted or didn't want to be involved," he said.
He told the court he had no roles to offer anyone, explaining that his interviews for the podcast occurred in the years before a deal had been struck with Blumhouse Television for a miniseries in September 2018.
David suggested Thomas had corrupted and poisoned the recollections of potential witnesses by discussing his own negative perceptions of Dawson with them, before some had even given a statement to the police. The Walkley award winning journalist denied these allegations.
"These were intelligent people with their own independent minds," he told Justice Ian Harrison.
The journalist said he had offered multiple chances for Dawson to come on the podcast for a completely unedited interview. 
When these opportunities were rejected, Thomas talked to an anonymous Queensland District Court judge and Ivan Milat's former lawyer about any weaknesses in a murder case that could be brought against Dawson.