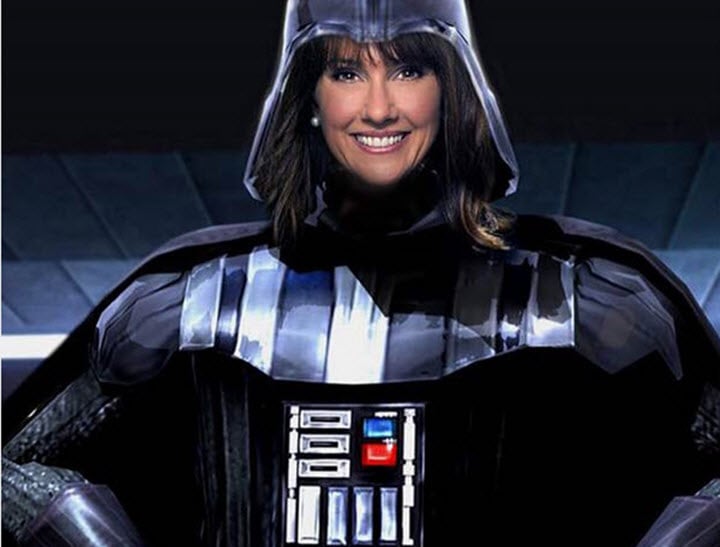 Chris Bath is your father.
Newsreader Chris Bath's contract at Channel Seven is up at the end of this month, which means, after 20 years on the job, she's got some celebrating to do.
Bath, 48, sent out rather humorous invitations to her farewell do, with herself dressed as Darth Vader on the front.
Guests were instructed: "You cannot eVade-her. Join Chris Bath at Sith… May the force be with you…"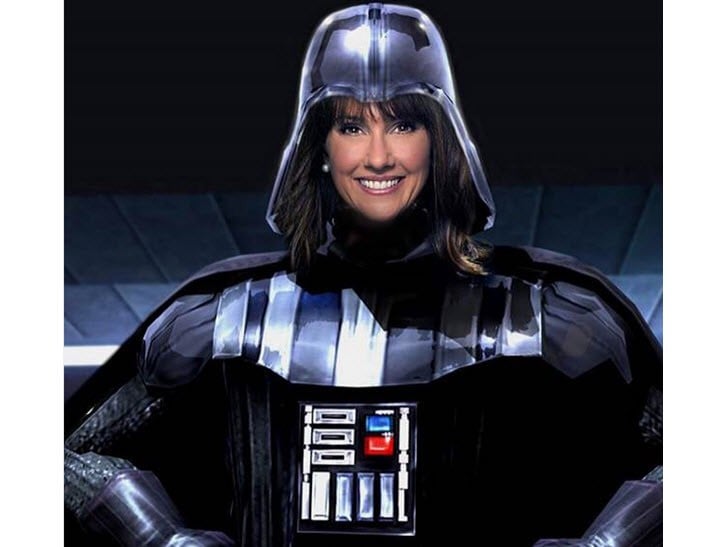 The invite was the latest in a string of references to the nickname, Bath Vader, that was bestowed upon her by alleged-but-probably-not rival Samantha Armytage.
After Bath discovered Sam had nicknamed her for the world's most notorious movie villain, she turned up at work with a light saber.