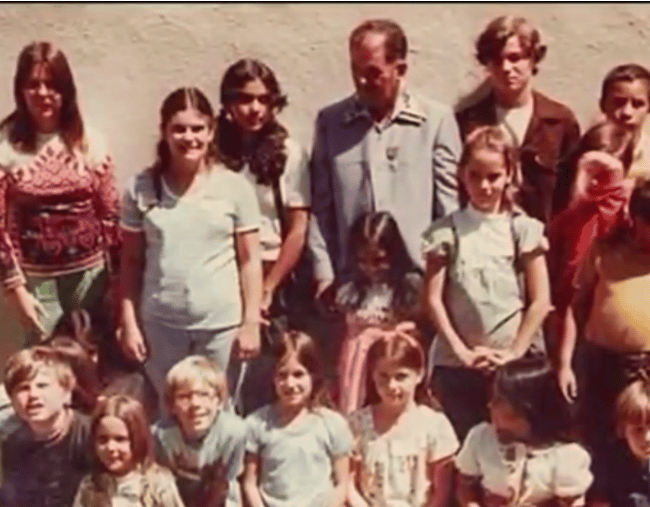 Twenty-six excited children packed themselves onto a yellow school bus in California. They'd just won a petition to extend their summer school by two weeks and they were beyond elated.
Because, now, what should have been their second-to-last day had turned into their twelfth-to-last, meaning 12 more sun-soaked days of swimming, arts and crafts, and park games.
But that same afternoon of July 15 in 1976, the lives of these 26 children – aged 5-14 – were about to turn upside down, putting them at the centre of the biggest mass kidnapping in US history.
True crime fan? Have you seen these? Post continues below video.
As the students, from Dairyland Elementary School in Chowchilla, travelled home from the local pool along a narrow rural road, the bus driver Edward Ray noticed a van plonked right in the middle. It had its hood up and it was blocking the route.
Ray had no choice but to slow down and try to manoeuvre his clunky bus around the stationary vehicle.
Just as Ray leaned out to offer to help the owners of the stranded van, three masked men surged onto the school bus. Machine guns were pointed towards the children's faces. Some were still in their swimming suits.
The gunmen took the wheel and began speeding it through a tall bamboo thicket, the stalks knocking the bus – and the students inside – from side to side.
The school bus eventually reached a hidden ditch where two vans were stationed. The children and their bus driver were ordered to get inside.
The gunmen then took the children on an 11-hour drive. They weren't told where they were going, and all the windows were blacked out. They were sweltering in stuffy, 38 degree heat. They had no water, no food and no toilet, forcing frightened children to soil themselves.