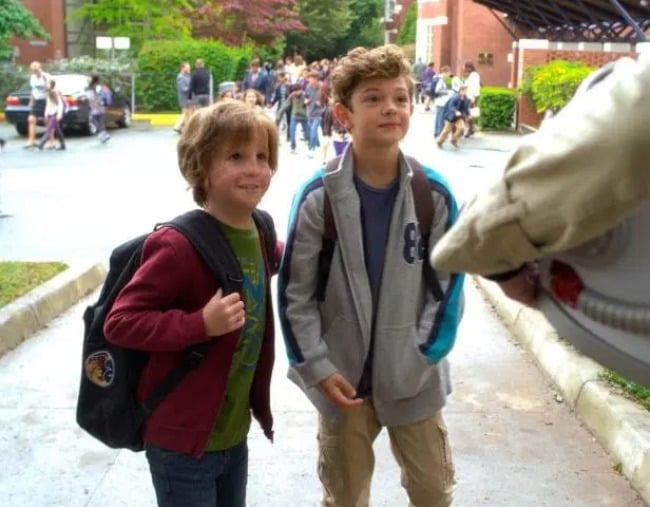 Here at Mamamia, we want to help create a kinder world. One with more smiles, fluffy stuff and hugs. (And tea, because… well… tea.)
Now – thanks to Wonder, the new movie starring your favourite actors Julia Roberts and Owen Wilson – you can celebrate kindness by entering the competition to win $5000 for you, and $5000 for an charity of your choice*.
The must-see film, which is perfect for Aussies of all ages and walks of life, is transforming the world with kindness. Wonder explores how our lives can be enriched by the small stuff; the kind stuff.
To enjoy the cash in whatever way you like, and to better the world with a very healthy charity donation to those in need, all you have to do is tell us how you #ChooseKind. Simple as that.
It could be the small favours you do for your elderly neighbour, holding the lift for a stranger, pitching in at the local school canteen, lending a hand to the people in your community, or even just doing the dishes when you visit your mother.
With stories like Wonder, it's easy to #ChooseKind every day.
Thank you for your interest. This promotion has closed.
Terms and Conditions*
Entries close 11:45pm Sunday 10th December. Entries open to residents of Australia. Nominated charity must be registered with the Australian Charities and Not-for-profits Commission (ACNC). Nominated charities that are not registered will be deemed invalid. Entrants must be 18 years or older. Mamamia is the Promoter of the competition. See Terms and Conditions for more.
Mamamia is funding 100 girls in school, every day.
So just by spending time with Mamamia, you're helping educate girls, which is the best tool to lift them out of poverty.
Thanks for helping!