It's a tired (but all-too-true) cliche that women crave chocolate when 'that time of the month' comes around.
But breaking out a delicious block of the good stuff won't ease the cramps that often come with getting your period. Until now, that is.
Swiss chocolate-making brand Chocolate With Love claims to have made a chocolate block that relieves period cramps.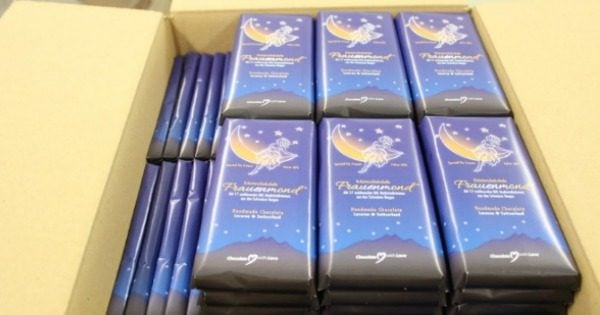 The company says their block 'Frauenmond' (which translates to  'women's moon') combines quality dark chocolate with "17 organic medicinal herbs", which is supposed to have a "soothing effect" on abdominal pains.
No word as to what the herbs are (or if they are even legal in Australia), but the makers say the recipe was prepared by a herbal specialist.