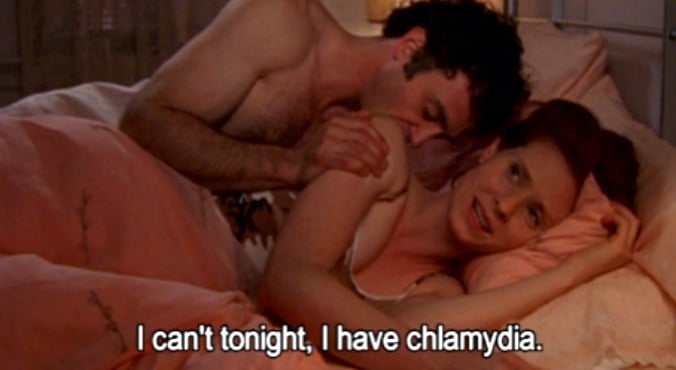 Image: Poor Miranda.
Rarely do you see the words "STI" and "good news" in the same sentence, but here we are: finally, we have some good news concerning STIs.
More specifically, it concerns the most common sexually transmitted infection in Australia — the one that affects both women and men, with more than half of all cases occurring in the 15-24 year age group.
RELATED: Can you actually catch diseases and STIs from your toilet seat?
Yep, we are talking about chlamydia.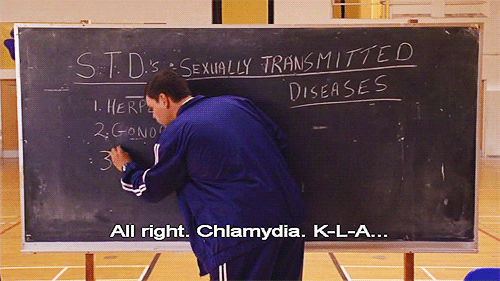 At the moment, the only way to protect yourself from this common yet nasty bacterial infection is through safe sex with barrier contraception; scientists have been unable to develop a vaccination to quell its spread.